Earlier today, Netflix Japan started streaming a new teaser trailer for their upcoming CGI Ultraman anime. The 105-second promo previews the full sequence for Shinjiro Hayata's transformation into Ultraman.
Ultraman will stream worldwide on April 1, 2019.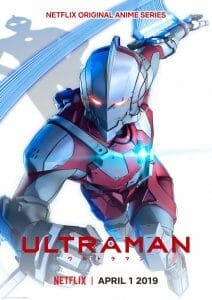 Kenji Kamiyama (Eden of the East, Ghost in the Shell: Stand Alone Complex) and Shinji Aramaki (Appleseed, Metal Skin Panic MADOX-01) will direct the project at studios Production I.G. and Sola Digital. The team of Nobuko Toda and Kazuma Jinnouchi is scoring the soundtrack.
The confirmed voice cast includes:
Shinjiro Hayata: Ryohei Kimura
Dan Moroboshi: Takuya Eguchi
Seiji Hokuto: Megumi Han
Shin Hayata: Hideyuki Tanaka
Rena Sayama: Sumire Morohoshi
Mitsuhiro Ide: Ken Uo
Edo: Shigeru Ushiyama
Jack: Ryota Takeuchi
Yosuke Endo: Eiji Hanawa
Kurata: Hirokazu Sekido
Shiraishi: Minoru Shiraishi
Adad: Kenjiro Tsuda
Bemlar: Kaiji Soze
Shinjiro Hayata: Katsuyuki Yamazaki
Dan Moroboshi: Shinji Kasahara
Rena Sayama: Haruka Shibai
Seiji Hokuto: Haruka Shibai
Shin Hayata: Teruaki Ogawa
Edo: Teruaki Ogawa
Mitsuhiro Ide: Kaiji Soze
Bemlar: Kaiji Soze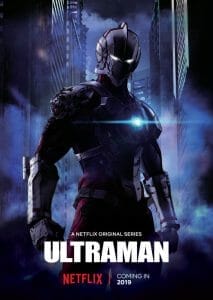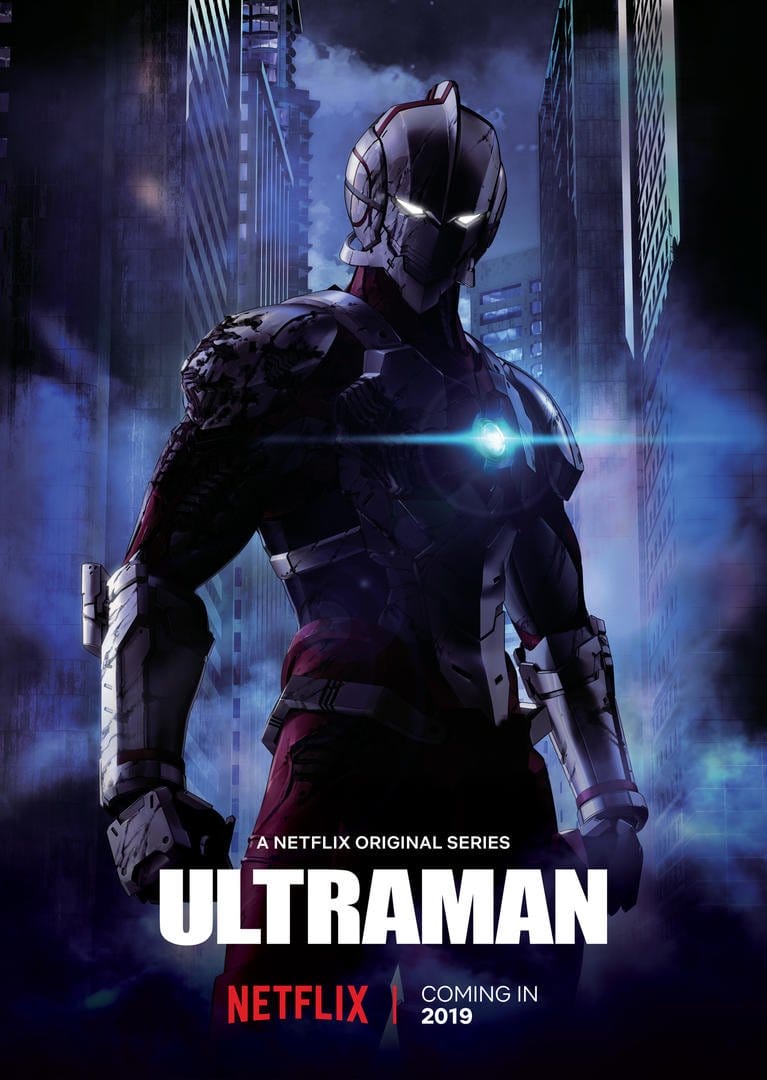 Netflix describes the series as:
An action drama centered around a man possessing the spirit and DNA of the legendary hero "Ultraman" as he wears a metallic ultra suit and fights against evil.
The Ultraman anime was first announced in November 2017. The title will adapt the ongoing manga by Eiichi Shimizu and Tomohiro Shimoguchi.
Ultraman launched in the pages of Monthly Hero's in October 2011. The ongoing title currently spans twelve collected volumes, with the most recent shipping to stores on July 5, 2018.
Viz Media currently holds the rights to the Ultraman manga in the west.
Source: Comic Natalie