Crunchyroll launched a new crossover event for their DanMachi: MEMORIA FREESE (DanMemo, henceforth) smartphone game today, titled "Ais Catastrophe". The event will see the worlds of Is It Wrong To Try To Pick Up Girls In A Dungeon? and Date A Live III collide.
We break the details down below.
Content
The event, which includes thirty-two story missions and two Heroic Trials, will focus on Kotori Itsuka (Efreet),  Kurumi Tokisaki (Nightmare), Origami Tobiichi (Angel), and Touka Yatogami (Princess). Crunchyroll describres Ais Catastrophe as:
Shido and the girls, the hero and Spirits of "Date A Live III", will appear in the Dungeon of Orario! Loki Familia has identified the Spirits as risk factors, leading to an intense battle between the two. In the middle of the battle, something "changes" within Ais. A catastrophic event is about to befall on Orario!
Trailer
Character Visuals
Visuals for the Kotori, Kurumi, Origami, Touka, Ais Wallenstein, and Hestia were revealed. You can check these out below.
Player Bonuses
Players who log in during the event will receive free in-game character Kaguya & Liliruca (Berserker). A visual for the unit was revealed, which you can check out below.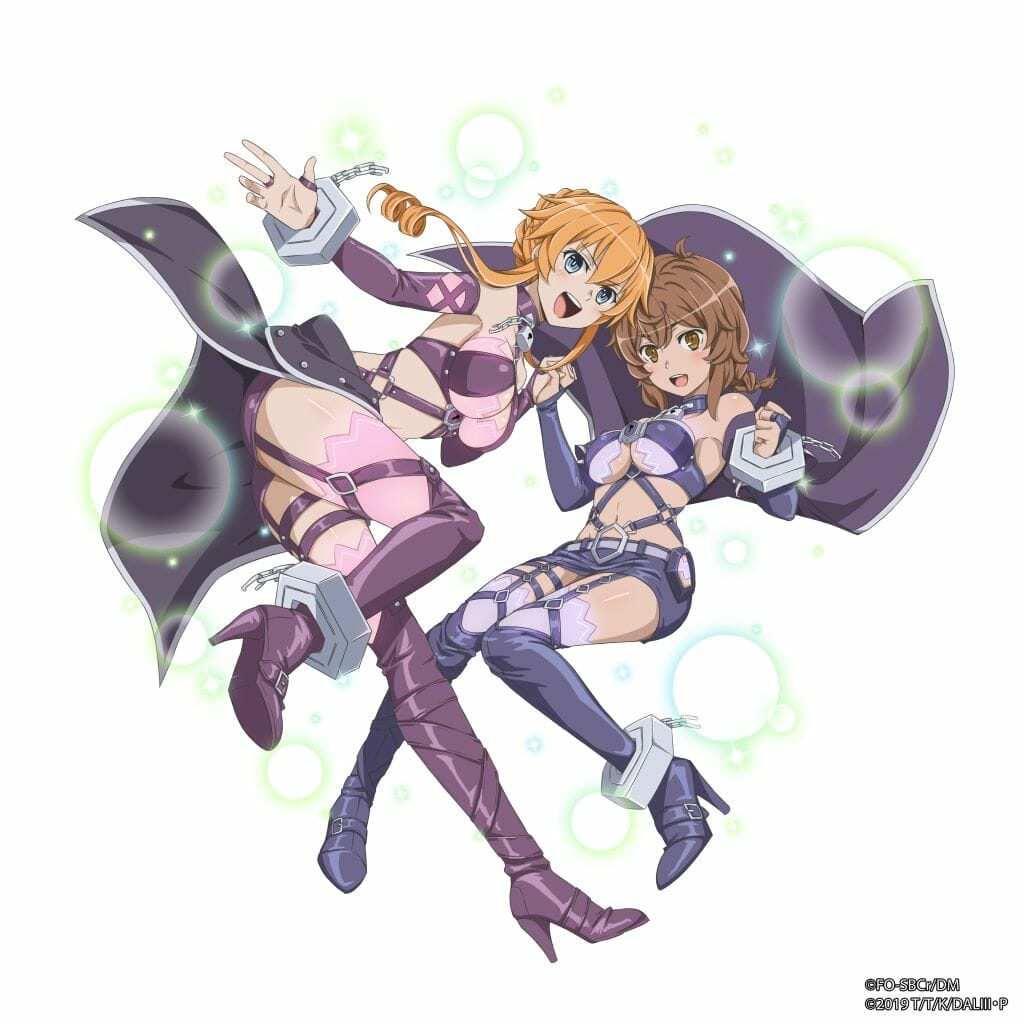 In addition, players who complete all 32 story missions will receive a free four-star guaranteed draw ticket.
DanMemo: Ais Catastrophe will run through April 17.
DanMemo launched in the west on March 30, 2018 on both iOS and Android. Crunchyroll describes the title as:
The North American release of MEMORIA FREESE will feature the spectacular voice talents of Yoshitsugu Matsuoka, Inori Minase, Saori Ōnishi, as well as many others, and all dialogue of the game is voiced just like the Japanese version, with English subtitles provided. GREE has designed, developed, and will maintain both the game and copyright control, while Ellation and the Sumitomo Corporation will handle the distribution, localization, and marketing of the game under Ellation's Crunchyroll Games brand.
Source: Crunchyroll (Email Communication)