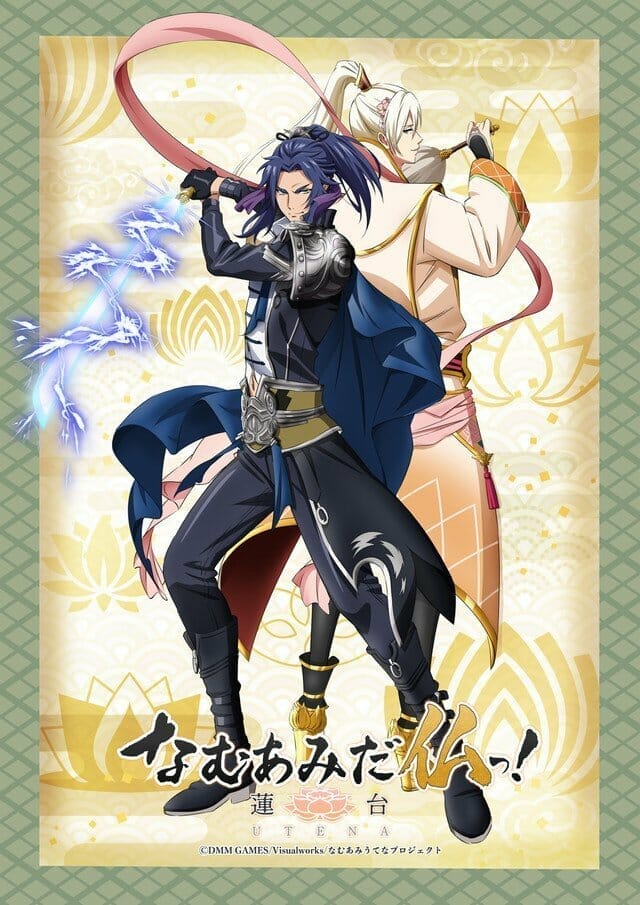 Sentai Filmworks announced that they acquired the rights to Namuamidabutsu! -Utena-. The publisher acquired the global rights to the title outside of Asia, and plans to stream the show on select digital outlets. A physical release is slated to follow.
Shortly after the announcement was revealed, HIDIVE took to Twitter to announce that they will stream the title as part of their Spring 2019 simulcast lineup. The publisher will stream the show for subscribers worldwide, outside of Asia.
Namuamidabutsu! -Utena- hits Japanese TV on April 8.
Akira Oguro will direct the project at Asahi Production, with Erika Yoshida (Trickster) taking charge of series composition. Masato Katou is providing character designs, while Yoshiaki Fujisawa scores the show's soundtrack.
Masaaki Mizunaka will perform opening theme song Amauta, while Chippoke Ōhashi performs closing theme song Ruby.
The confirmed voice cast includes:
Taishakuten (Śakra): Masaaki Mizunaka
Shaka Nyorai (Gautama Buddha): Showtaro Morikubo
Ashura Ō (Asura): Tatsuhisa Suzuki
Dainichi Nyorai (Vairocana): Tetsuya Kakihara
Bonten (Brahmā): Tomoaki Maeno
Ashuku Nyorai (Akṣobhya): Yūsuke Kobayashi
Amida Nyorai (Amitābha): Daisuke Hirakawa
Yakushi Nyorai (Bhaiṣajyaguru): Yoshitsugu Matsuoka
Monju Bosatsu (Manjusri): Ryūichi Kijima
Fugen Bosatsu (Samantabhadra): Shun Horie
Jizō Bosatsu (Kṣitigarbha): Taku Yashiro
Miroku Bosatsu (Maitreya): Ayumu Murase
Kannō Bosatsu (Avalokiteśvara): Yūma Uchida
Seishi Bosatsu (Mahāsthāmaprāpta): Kōhei Amasaki
Kokūzō Bosatsu (Ākāśagarbha): Kishō Taniyama
Fudōmyō Ō (Acalanātha): Kengo Kawanishi
Karuraten: Daiki Yamashita
Māra: Takeo Ōtsuka
Sentai describes the show as:
Long before superheroes, there were legends. One of them begins with Shaka Nyorai, whose bravery and enlightenment once saved humanity forever. But forever is fleeting because Mara, the personification of Earthly desires, forges a corrupt coalition with the devil to again visit wrath and vengeance upon humankind. To counter Mara's cruel attack, Taishakuten and Bonten, divine beings, must join forces with the Thirteen Buddhas. Can the allied powers of light defeat the vicious onslaught and save humankind in their darkest hour?
Sources: Sentai Filmworks (Press Release), Twitter (HIDIVEOfficial)