Earlier today, Crunchyroll announced that they will stream Sarazanmai and the third season of Bungo Stray Dogs as part of their Spring 2019 simulcast lineup. The two shows join fourteen other titles:
THE [email protected] CINDERELLA GIRLS Theater CLIMAX SEASON
Ace of Diamond act II
Shounen Ashibe GO! GO! Goma-chan 4th Season
Fruits Basket
BAKUMATSU CRISIS
Demon Slayer: Kimetsu no Yaiba
We Never Learn: BOKUBEN
Joshi Kausei
Nobunaga-sensei no Osanazuma
Cinderella Nine
Midnight occult civil servants
Hitoribocchi no Marumaruseikatsu
Yatogame-chan Kansatsu Nikki
AMAZING STRANGER
Sarazanmai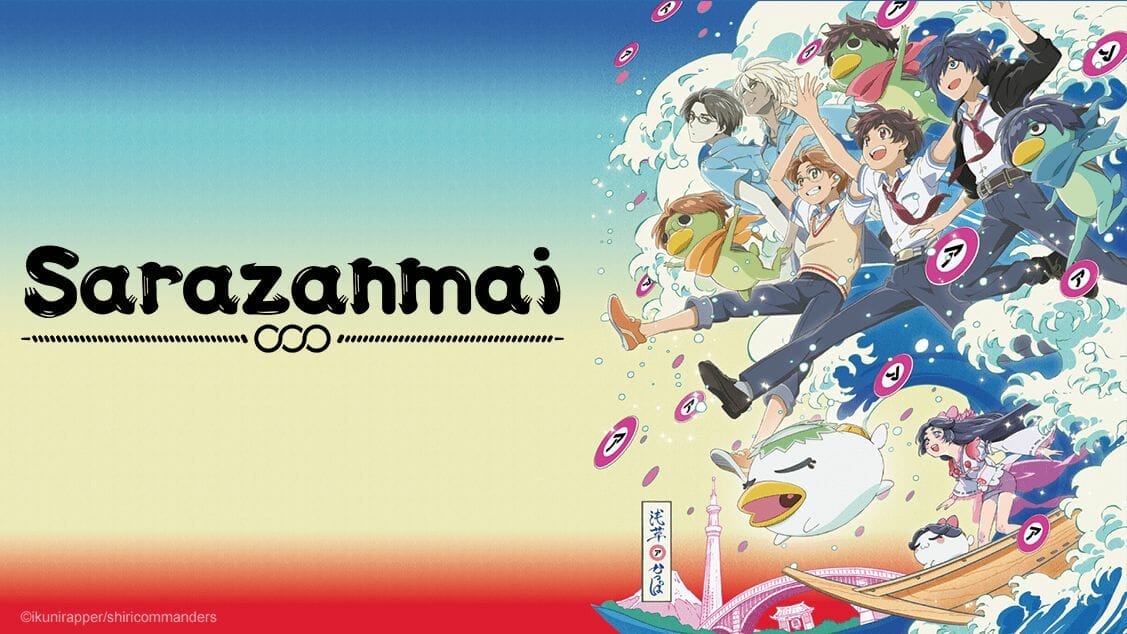 Sarazanmai will premiere on April 11.
Kunihiko Ikuhara (Revolutionary Girl Utena, Yurikuma Arashi) will direct the project at studios Mappa an Lapin Track, with Kayoko Ishikawa providing of character designs. The team of Teruko Utsumi and Kunihiko Ikuhara will take charge of series composition.
Crunchyroll describes the series as:
The setting is Asakusa. One day, second-years in middle school Kazuki Yasaka, Toi Kuji, and Enta Jinnai meet Keppi, a mysterious kappa-like creature, who steals their shirikodama and transforms them into kappas. "To return to your original forms," Keppi tells them, "you must fight the zombies and take the shirikodama from them." Can the boys connect with each other and steal the zombies' shirikodama?! At the same time, something is happening at the police box where Reo Niiboshi and Mabu Akutsu work. This is the story of three boys who can't connect with someone important to them, learning about what it truly means to do so.
Bungo Stray Dogs
Bungo Stray Dogs will return on April 12.
Takuya Igarashi (Captain Earth, Ouran High School Host Club) is helming the new season at Bones, while Nobuhiro Arai (Chaika – The Coffin Princess) providing character designs. Yoji Enokido (Melody of Oblivion, Ouran High School Host Club) is in charge of the show's scripts.
Crunchyroll describes the season as:
The White Tiger and the Black Beast – Nakagawa Atsushi and Akutagawa Ryunosuke's fight against Francis F. brings an end to the great war against the Guild. Life goes on as normal in Yokoyama, thanks to the continued truce between the Armed Detective Agency and the Port Mafia, who, together, saved the city from ruin. But there are still rumors of Guild stragglers and other crime organizations making their way in from abroad. Meanwhile, Dazai Osamu had premonitions of another impending disaster. Lurking in the darkness is the Fyodor D., leader of pirate organization Rats in the House of the Dead, his dreadful plans on the verge of execution.
Source: Crunchyroll (Email Communication)