Earlier today, Sentai Filmworks sent an email newsletter, stating that Inu X Boku: Secret Service is "moving out" from the company's stable. The title is officially out of print, and Sentai is selling their remaining stock at $14.99 per copy, while supplies last.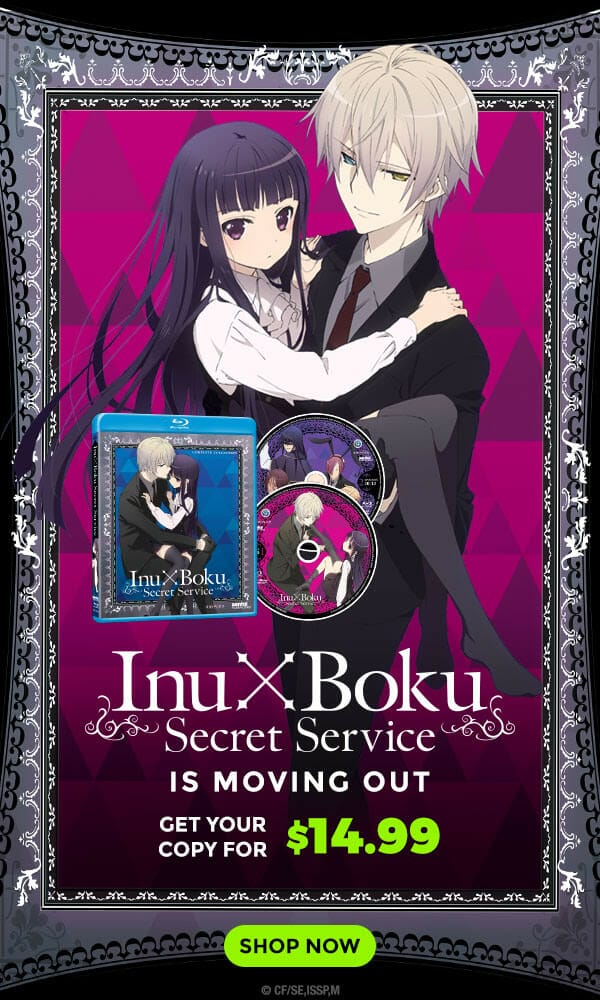 Inu X Boku: Secret Service is a 2012 series from David Production, which was produced by Aniplex. Naokatsu Tsuda (JoJo's Bizarre Adventure, planetarian) directed the project, which featured character designs by Haruko Iizuka (Little Busters!, School-Live!). Toshizo Nemoto (Log Horizon, Macross Delta) was in charge of series composition.
Sentai describes the title as:
Ayakashi Kan: a mysterious condominium, widely believed to be haunted, where every resident is required to have a personal bodyguard, or Secret Service agent. When the socially inept Ririchiyo moves in, all she's looking for is a little peace and quiet and some practice at inter-personal communications. However, she quickly discovers that her bodyguard Soushi might not just be foxy; he might actually BE a fox – a fox spirit that is. In fact, all of Ayakashi Kan's residents, and their agents, are more than they seem at first glance: each and every one of them has both human and non-human ancestors. But that's okay, because Ririchiyo does too! Welcome to the weirdest, wackiest mansion in town where no one is entirely human and mayhem is the order of the day, in INU X BOKU SS!
Source: Sentai Filmworks (Email Communication)