Earlier today, the official Kandagawa Jet Girls anime website updated with a new trailer and key visual. We break the details down below.
Trailer
The two-minute teaser introduces the major cast members and characters, confirming their actors and offering a preview of the various voice performances.
Key Visual
The image features the main cast members, standing atop a pool of clear water.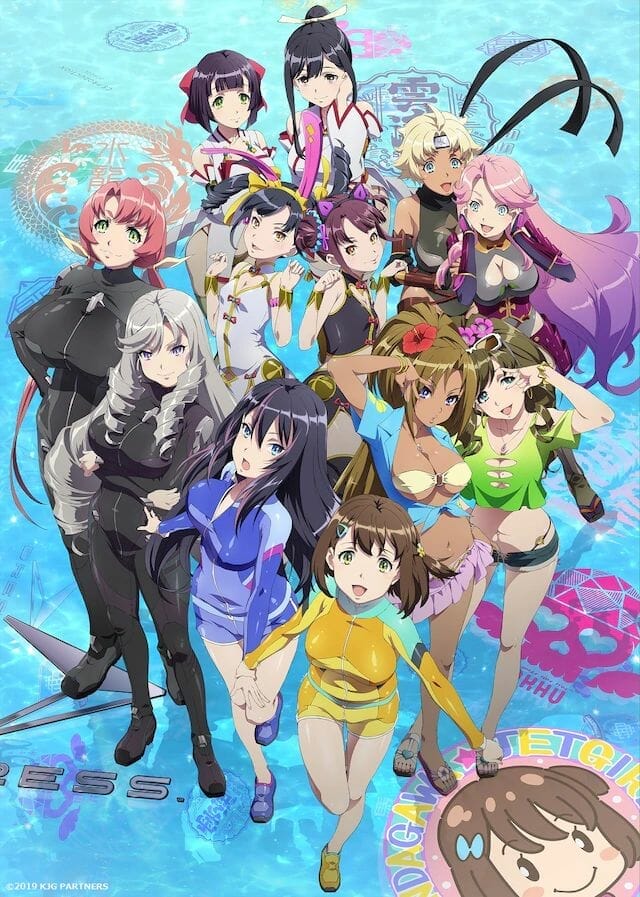 Kandagawa Jet Girls launches on October 8. The full premiere schedule is as follows:
AT-X: 10/8/2019 at 23:30 (10/8/2019 at 11:30PM)
MBS: 10/8/2019 at 27:00 (10/9/2019 at 3:00AM)
BS11: 10/9/2019 at 24:00 (10/10/2019 at Midnight)
The d Anime Store will stream episodes starting October 8 at 24:00 (10/9/2019 at Midnight).
Hiraku Kaneko (The Qwaser of Stigmata, Maken-Ki! Battling Venus 2) will direct the project at TNK, with Tsutomu Miyazawa (Soul Buster, G.I. Joe Sigma Six) providing character designs. Go Zappa (Shin Koihime Musō, We Never Learn: BOKUBEN) is in charge of series composition for the title.
The confirmed voice cast includes:
Misa Aoi: Riko Kohara
Rin Namiki: Yū Sasahara
Emily Orange: Ai Fairouz
Kuromaru Manpuku: Aya Suzaki
Inori Misuda: Aya Uchida
Fūka Tamaki: Ayaka Asai
Kaguya Shinjūin: Azusa Tadokoro
Manatsu Shiraishi: Chika Anzai
Yuzu Midorikawa: Kaori Maeda
Jennifer Peach: Lynn
Pan Tina: Naomi Ōzora
Pan Tsui: Rumi Okubo
Kandagawa Jet Girls is a multimedia project by Kadokawa, Marvelous, and EGG FIRM. A PlayStation 4 game by Marvelous and Honey∞Parade Games is in the works for Sony's PlayStation 4 console.
Source: Comic Natalie