Earlier today, the official Chūbyō Gekihatsu Boy (Young Disease Outburst Boy) anime website updated with a new teaser trailer, as well as five cast members. We break the details down below.
Trailer
The 102-second promo introduces the main voice cast, as theme song Chūbyō Gekihatsu Boy plays as a background track.
Cast
The new cast members include:
Nanako Watase: Sayaka Senbongi
Takumi Sekiya: Taku Yashiro
Sora: Mina Katahira
Ossan: Kenjiro Tsuda
Faust: Akira Ishida
Chūbyō Gekihatsu Boy hits Japanese TV on October 4. The full premiere schedule is as follows:
Tokyo MX: 10/4/2019 at 22:30 (10/4/2019 at 10:30PM)
TV Aichi: 10/4/2019 at 27:05 (10/5/2019 at 3:05AM)
KBS Kyoto: 10/4/2019 at 24:30 (10/5/2019 at 12:30AM)
Sun TV: 10/4/2019 at 24:30 (10/5/2019 at 12:30AM)
BS11: 10/4/2019 at 23:00 (10/4/2019 at 11:00PM)
AT-X: 10/9/2019 at 23:30 (10/9/2019 at 11:30PM)
Kazuya Ichikawa (Monster Strike the Animation, Shadow Skill 3) will direct the project at Studio DEEN, with Arisa Matsuura providing character designs. Midori Gotou (Attack on Titan: Junior High, Hozuki's Coolheadedness) is in charge of series composition for the title.
All three staffers previously worked together on the Clean Freak! Aoyama-kun anime.
Minakami High School Heroes, an idol group composed of Chinatsu Akasaki, Daiki Yamashita, Shugo Nakamura, Hideaki Kabumoto, and Junya Enoki will perform the show's opening theme song. The single, titled Chūbyō Gekihatsu Boy, will be released as a CD single on November 6.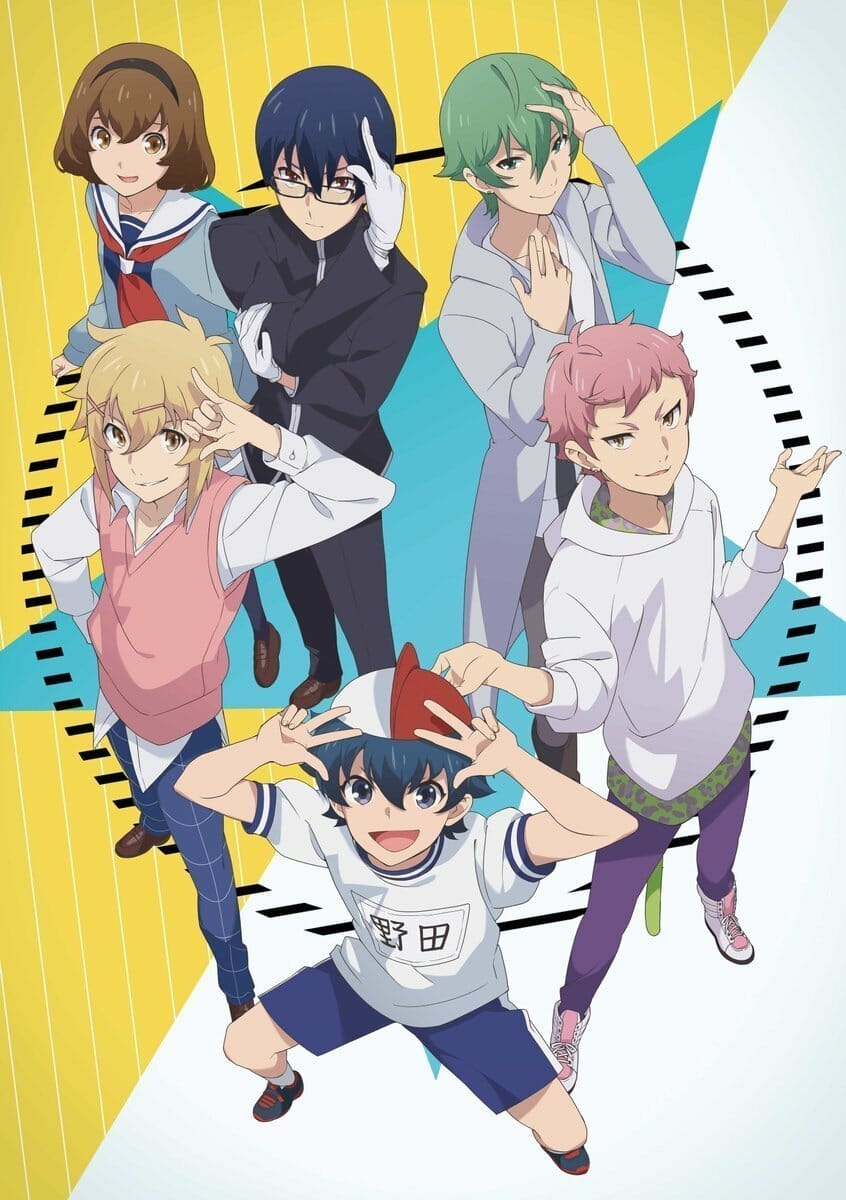 The confirmed voice cast includes:
Mizuki Hijiri: Chinatsu Akasaki
Yamato Noda: Daiki Yamashita
Tomoki Takashima: Shugo Nakamura
Kazuhiro Nakamura: Hideaki Kabumoto
Rei Tsukumo: Junya Enoki
Futaba Mikuriya: Rikuya Yasuda
The series, which was first announced in October 2018, is based on Vocaloid producer rerulili's Young disease outburst Boy song, as well as its novel adaptation by Minato Tonami.
Source: Animate Times