Earlier today, Sentai Filmworks announced that they licensed two new titles. Outburst Dreamer Boys and Val x Love will both be added to the company's lineup, with streams planned for Fall 2019 followed by home video editions. Later in the day, HIDIVE announced that they will stream both titles as part of their simulcast lineup.
Outburst Dreamer Boys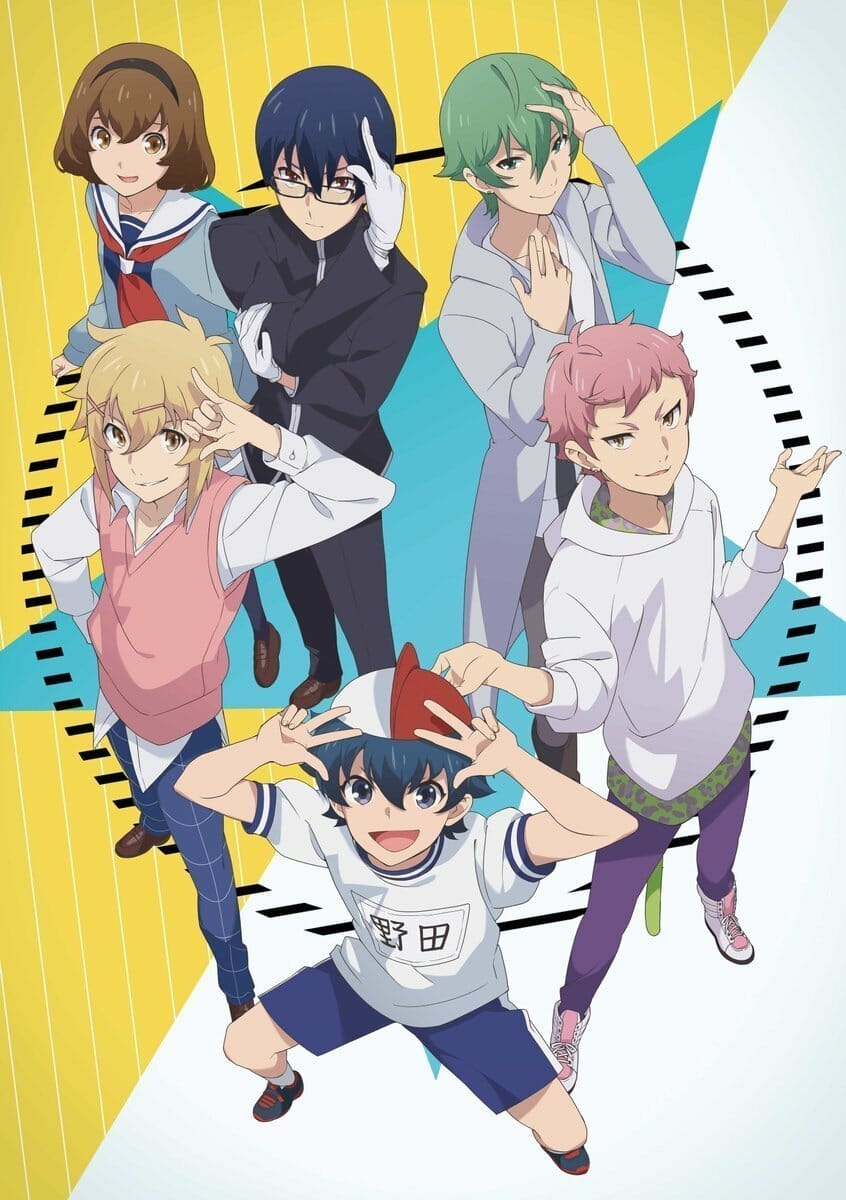 Sentai holds the rights to Outburst Dreamer Boys in North America, Australia, New Zealand, the UK, Ireland, South Africa, the Netherlands, Scandinavia and Nordic Countries, Spain, Portugal, Central America, and South America.
Kazuya Ichikawa (Monster Strike the Animation, Shadow Skill 3) will direct the project at Studio DEEN, with Arisa Matsuura providing character designs. Midori Gotou (Attack on Titan: Junior High, Hozuki's Coolheadedness) is in charge of series composition for the title.
Sentai describes the show as:
Mizuki Hijiri just transferred schools, but her chances of having a quiet high school life shatter when she meets the eccentric members of the Hero Club! These "chunibyo" dudes and their youthful delusions of grandeur quickly sweep Mizuki into a world of outrageous hijinks and nonstop fantasy. Noda dreams of becoming a hero. Takashima, resident otaku, longs to date only 2D girls. Tsukumo fancies himself the school's master manipulator. And then there's Nakamura, a reincarnation of an angel… or a devil, depending on the day. Mizuki has her work cut out for her in the Hero Club, because while their delusions might be the stuff of fantasy, the trouble they cause is as real as it gets!
Val x Love
Sentai holds the rights to Val x Love in all regions outside of Asia.
Takashi Naoya (Real Girl, Touken Ranbu: Hanamaru) will direct the series at Hoods Entertainment, with Kiyoshi Tateishi providing character designs. Tatsuya Takahashi (And you thought there is never a girl online?, Ms. vampire who lives in my neighborhood) is in charge of series composition.
Sentai describes the show as:
Takuma Akutsu has a "unique" appearance that, unfortunately, leaves him feeling isolated and alone among his high school classmates who shun him. Enter the Valkyries sent by Odin himself! Once they descend into Takuma's life, he discovers they aren't scared of him one bit! In fact, they're super keen to get to know him better. As the intimacy between the Valkyries and Takuma grows, so too do their powers. And that's a good thing, because they're on orders to slay the vicious monsters intent on destroying the earth. How far will they go to deepen their connection, level up, and save the world… by any means necessary!?!
Sources: Sentai Filmworks (Press Release) [1] [2], Twitter (HIDIVEOfficial) [1] [2]