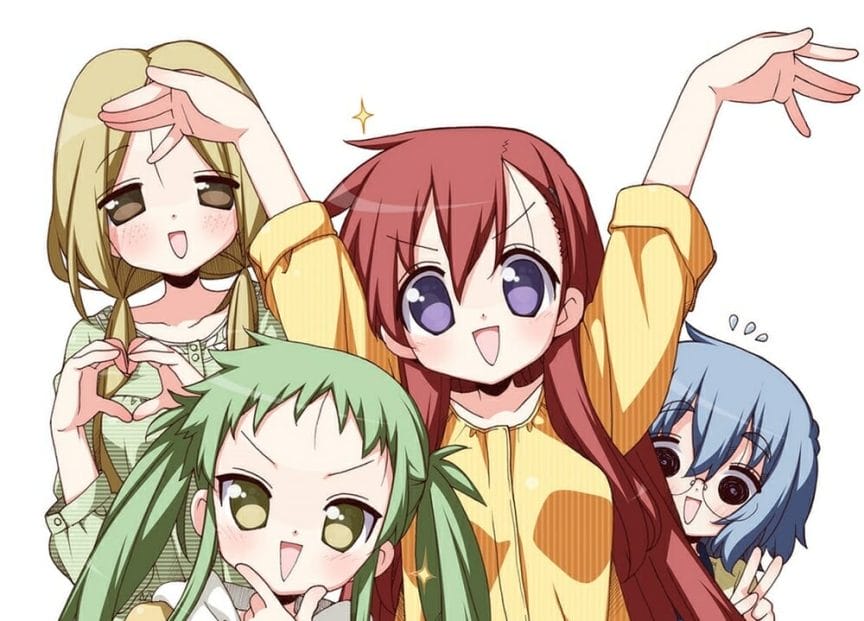 Earlier today, the official Maesetsu! anime website updated with the show's main staff.
Yuu Nobuta (High School Fleet, Katana Maidens: Mini Toji) will direct the project at Studio Gokumi and AXsiZ, with Katsuzo Hirata (Angel Beats!, Hand Maid May) providing character designs. Touko Machida (Chaika – The Coffin Princess, Lucky Star) is in charge of series composition.
Other confirmed crew members include:
Original Work: Mugendai∞
Original Character Designs: Kagami Yoshimizu
Scripts: Touko Machida
Scripts: Shōta Gotō
Scripts: Joe Itou
Clothing Design: Kazuko Hayakawa
Prop Design: Shigeyuki Koresawa (Digital Noise), Tom (Digital Noise)
Color Design: Aiko Matsuyama
Art Director: Hiroki Matsumoto
Chief Animation Director: Naoki Yamauchi
Chief Animation Director: Masaru Koseki
Backgrounds: Atelier PLATZ
Director of Photography: Koujirou Hayashi
Photography: Graphinica
Editing: Mutsumi Takemiya
Sound Director: Yota Tsuruoka
Music: Satoru Kousaki, monaca
Music Producer: Shigeru Saitō
Animation Producer: Tetsuya Tomioka
Planning Producers: Atsushi Itou, Tsuyoshi Kato
Joke Supervision: Seitarō Mukai
Joke Production: Touko Machida, Shōta Gotō
Planning Cooperation: Yoshimoto Kōgyō
Production: Firm Class
Maesetsu! is an original anime title, which follows four girls who are looking to find their lot in life as comedians.
Source: Animate Times