Earlier today, the official Made In Abyss anime website updated with a new teaser trailer and key visual for upcoming movie Made In Abyss The Movie: Dawn of the Deep Soul (Gekijōban Sōshūhen Made In Abyss Fukaki Tamashii no Reimei).
We break the details down below.
Trailer
The minute-long promo features the main cast facing down tragedy and strife, as the seeds of a new mystery are planted. Character dialogue drives the main story beats.
Key Visual
The image features Reg, who is facing down the mysterious figure that's appeared as an antagonist in previous visuals and trailers.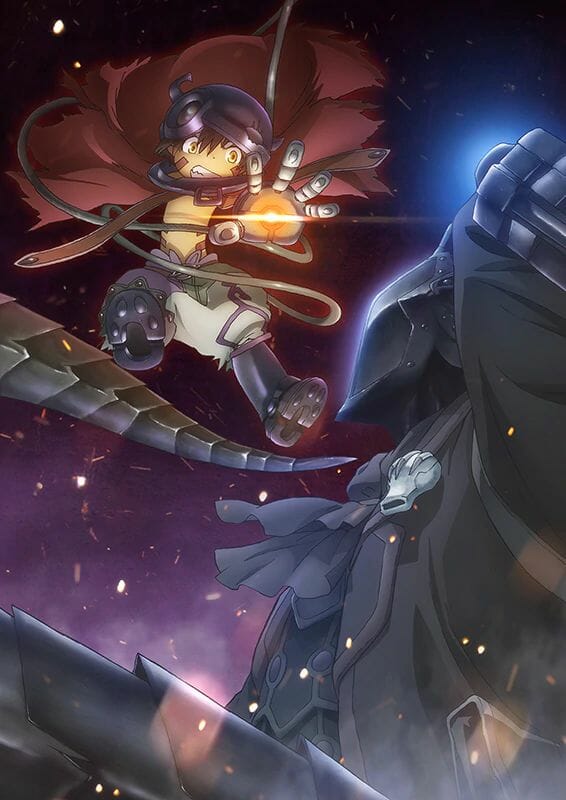 Made in Abyss: Dawn of the Deep Soul will open on January 17, 2020.
Masayuki Kojima (Monster, Black Bullet) will return to direct the film at Kinema Citrus, with Kazuchika Kise (Ghost in the Shell) providing character designs. Hideyoshi Kurata (Now and Then, Here and There, World God Only Knows) will return to write the screenplay.
Sentai Filmworks currently holds the rights to the film, which they describe as:
Dawn of the Deep Soul continues the epic adventure of plucky Riko and Reg who are joined by their new friend Nanachi. Together they descend into the Abyss' treacherous fifth layer, the Sea of Corpses, and encounter the mysterious Bondrewd, a legendary White Whistle whose shadow looms over Nanachi's troubled past. Bondrewd is ingratiatingly hospitable, but the brave adventurers know things are not always as they seem in the enigmatic Abyss…
A second season of the show was announced on November 27, 2017.
Source: Comic Natalie