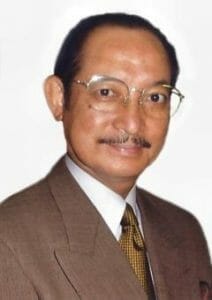 Earlier today, talent agency Aoni Production announced that voice actor Makio Inoue passed away. He was 80. According to the announcement, Inoue suffered a heart attack, after which his health continued to decline. Inoue passed away on November 30.
Makio Inoue was born on November 30, 1938 in Yamanashi, Japan. He made his debut in the 1960s, with bit parts on Astro Boy, Big X, and Jungle Emperor Leo, among other titles. Inoue's deep voice made him a sought-after talent in the 1970s. He would go on to voice numeorus iconic characters, including Captain Harlock, Goemon Ishikawa XIII (Lupin III), and Mitsuru Hanagata (Star of the Giants).
Inoue was the second incarnation of Goemon in Lupin III, naving succeeded Chikao Ohtsuka in 1977. He was succeeded by Daisuke Namikawa in 2011, with Lupin the 3rd: Blood Seal of the Eternal Mermaid.
Source: Comic Natalie