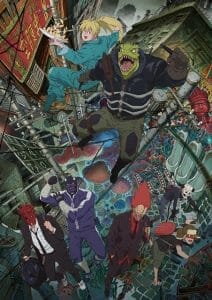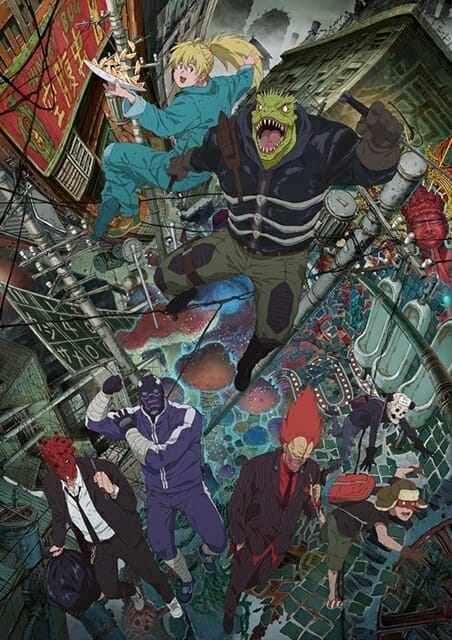 Earlier today, the official Dorohedoro anime website updated with a new teaser trailer and six new cast members.
We break the details down below.
Trailer
The two-minute trailer introduces the world and characters of the series, and previews each of the main players' performances. Opening theme song Welcome to Chaos by (K)NoW_NAME kicks in as a background track at the 1:09 mark.
Cast
The series will add the following:
Matsumura: Tooru Nara
Fukuyama: Takuma Terashima
Aitake: Mayu Udono
Maitake: Mayu Udono
Insect Sorceror: Hiro Shimono
Melting Sorceror: Takehito Koyasu
Life-Bringing Sorceror: Miyuri Shimabukuro
Visuals for the characters were also revealed, which you can check out below.
Dorohedoro will hit Japanese TV on January 12, 2020. The series will launch at 24:00 (1/13/2019 at Midnight) on Tokyo MX and other networks.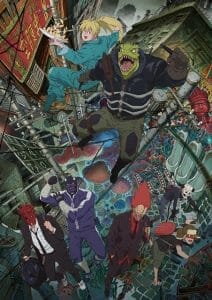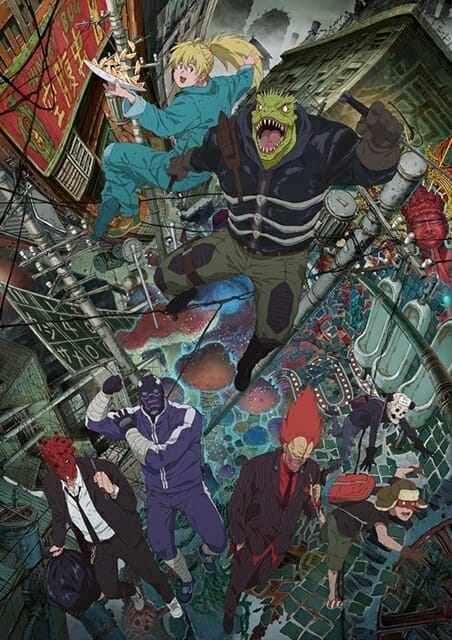 Yuichiro Hayashi (Garo the Animation, PES: Peace Eco Smile) will direct the project at MAPPA, with Tomohiro Kishi (91 Days, My Little Monster) providing character designs. Hiroshi Seko (Mob Psycho 100, Banana Fish) is in charge of series composition for the title.
Other confirmed crew members include:
Sound Director: Akiko Fujita
Music: [K]NoW_NAME
Art Director: Shinji Kimura
Color Design: Tomoko Washida
Director of Photography: Hyo Gyu Park
Worldview Setting: Shinji Kimura
Screen Layout: Yusuke Tannawa
3D CGI Director: Yuki Nomoto
Editor: Masato Yoshitake
The confirmed voice cast includes:
Caiman: Wataru Takagi
Nikaidō: Reina Kondo
Noi: Yu Kobayashi
Shin: Yoshimasa Hosoya
Fujita: Kengo Takanashi
En: Kenyuu Horiuchi
Ebisu: Miyu Tomita
Vaux: Hisao Egawa
Kasukabe: Mitsuhiro Ichiki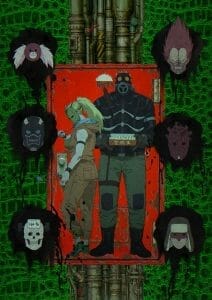 Q Hayashida's Dorohedoro manga launched in the pages of Monthly Ikki in 2000. The series moved to Hibana magazine in 2015, when Monthly Ikki ended its run. In 2017, the title made its final move to Monthly Shonen Sunday. The title completed its run in September 2018, and spans 23 compiled volumes.
Viz Media currently holds the rights to the title in North America. They describe it as:
Caiman was not lucky. A sorcerer cursed him with a reptile head and left him with no memory of his life before the transformation. Adding to the mystery, there's a specter of a man living inside him. But Caiman has one key advantage: he's now completely immune to magic.

Along with his best friend Nikaido, Caiman is hunting down sorcerers in the Hole, searching for the one who can undo his curse and killing the rest. But when En, the head Sorcerer, gets word of a lizard-man slaughtering sorcerers, he sends a crew of "cleaners" into the Hole, igniting a war between two worlds.
Source: Ota-suke