Earlier today, the My Hero Academia THE MOVIE -Heroes: Rising- anime movie's official website updated with a pair of teaser trailers. Each focuses on a different class, with one revolving around class 1-A, and one on new character Nine.
Class 1-A
Nine
My Hero Academia The Movie: Heroes: Rising opens on December 20.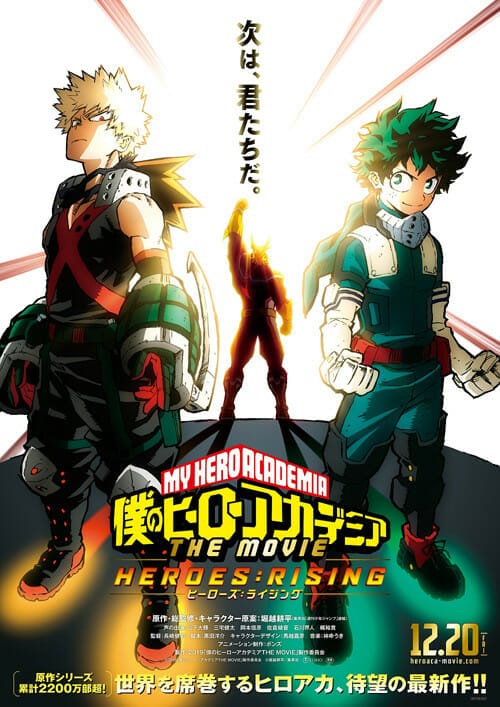 Series creator Kōhei Horikoshi will provide original character designs for the project, and serve as a general supervisor. Kenji Nagasaki will direct the feature at Bones, with Yoshihiko Umakoshi (Berserk) providing character designs. Yousuke Kuroda (Gundam Build Fighters, Trigun) is penning the feature's script.
New voice cast members include:
Nine: Yoshio Inoue
Slice: Mio Imada
Mahoro: Tomoyo Kurosawa
Katsuma: Yuka Terasaki
Chimera: Shunsuke Takeuchi
Mummy: Kousuke Toriumi
The My Hero Academia TV series returned to Japanese TV for its fourth season in October.
Funimation is streaming the show, and describes the new season as:
Summer is here, and the heroes of Class 1-A and 1-B are in for the toughest training camp of their lives! A group of seasoned pros pushes everyone's Quirks to new heights as the students face one overwhelming challenge after another. Braving the elements in this secret location becomes the least of their worries when routine training turns into a critical struggle for survival.
Source: YouTube (TOHO Animation)