Hey, water balloons, it's me again. Yeah, it looks like Sam's busy shirking work to play video games again, so your favorite, cutest, most amazing reporter ever is back to save the day.
But to the point, J-Novel Club announced that they picked up the rights to four new titles. The publisher will release the following:
Light Novels
Deathbound Duke's Daughter (Shini Yasui Kōshaku Reijō) by Terasu Senoo and illustrator Munashichi
Wild Times with a Fake Fake Princess (Mozō Ojo Sōdō-ki Fake Fake) by Ichiro Sakaki and illustrator Kaori Fujita
A Wild Last Boss Appeared! (Yasei no Last Boss ga Arawareta!) by Firehead and illustrator YahaKo
Manga
Campfire Cooking in Another World with My Absurd Skill (Tondemo Skill de Isekai Hōrō Meshi) by Ren Eguchi and illustrator Akagishi K
The first part of the first volume of each series is now available on J-Novel Club's website as a free preview.
Deets on each below, because I'm feeling generous today. Consider it an early holiday present or something.
Deathbound Duke's Daughter
Deathbound Duke's Daughter is a two-volume series that was published by Futabasha in 2017. J-Novel Club explains the story as:
One evening in early spring, eight-year-old Erika Aurelia realizes she's the detestable little villainess from an otome game called Liber Monstrorum: The Winter Maiden and the Phantasmic Beasts. As if that wasn't bad enough already, Erika's role in the game is to pester the main character… and then die in order to kick off a mysterious series of events! These incidents are different in each love interest's route, and seven routes means seven deaths to avoid. Not one to throw in the towel, Erika knows she must take action to destroy her death flags—and since her life is on the line, there's no time to lose! Her very first death flag is set to rise after she meets two noble children from a prominent magician's house. In order to prevent the resulting incidents, the Gold Rush Murders, she arms herself with her brother's expensive(!!!) magical items and heads into the ancient Seafarer's Ruins. But things don't quite go according to plan…
Wild Times with a Fake Fake Princess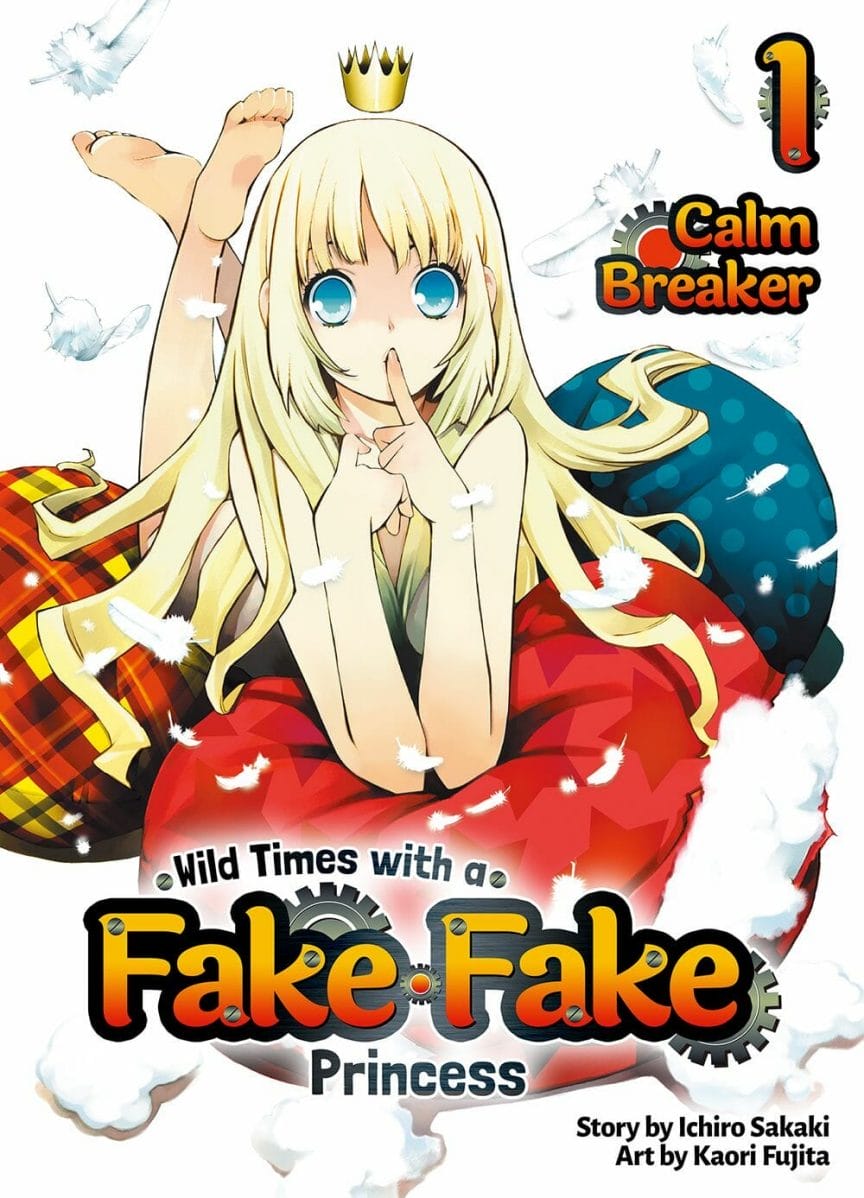 Wild Times with a Fake Fake Princess is a three-volume series from Hobby Japan that ran from April 1, 2017 through March 1, 2009. The story is as follows:
Kyouhei is the kind of person who cherishes every moment of his peaceful, 'normal' everyday life. Choose whichever synonym you like; he just wants a quiet life. However, with his dad being involved in some really shady businesses, his best friend being a wannabe rockstar, and his schoolmate Sanae… being Sanae, that's easier said than done, but he does his best. One day, he ends up accidentally releasing a naked girl from a coffin, who has no idea what 'normal' means. Unfortunately for him, Kyouhei can kiss that peace and quiet goodbye. Now, on top of his dad's lack of regard for anything approaching common sense or decency, his friend's thirst for excitement, and his admirer's… attention, Kyouhei has to deal with a (self-proclaimed) body double android of a princess from some European country? He just wants off this fake fake princess' wild ride!
A Wild Last Boss Appeared!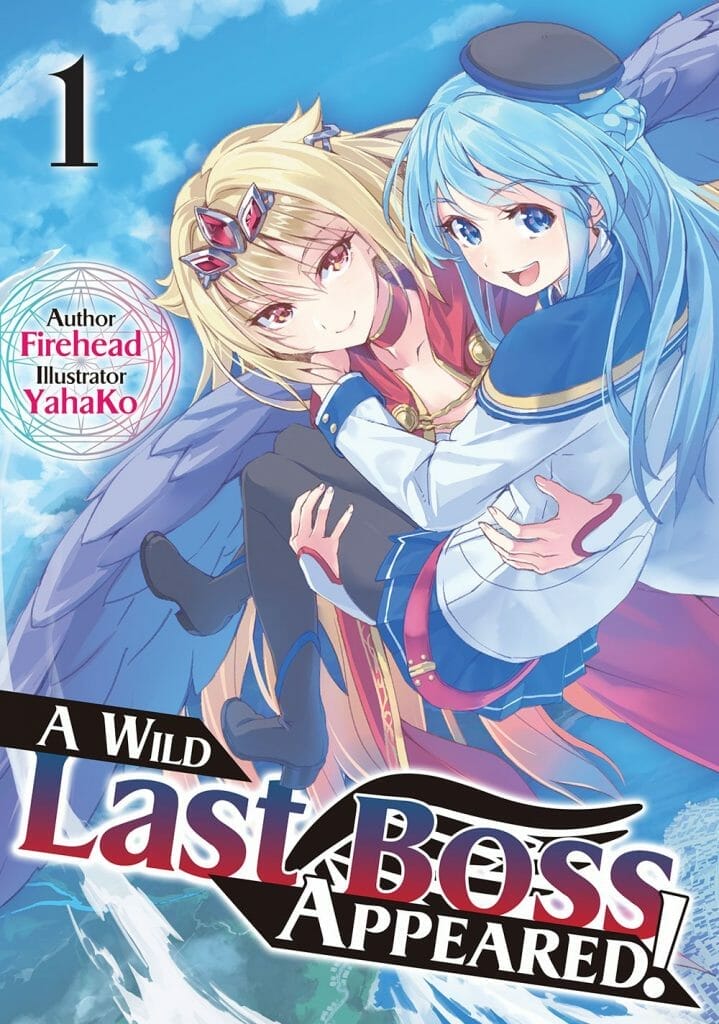 A Wild Last Boss Appeared!… heh. You're lookin' at her.
Anyway, this is a a series from Earth Star that launched on February 15, 2016. J-Novel Club explains the plot:
The year is 2800 and Lufas Maphaahl – The Black-Winged Tyrant, Great Conqueror, and leader of the Twelve Heavenly Stars – has returned. A man wakes up in the body of his MMO character 200 years after her defeat during an player-made event in the game, Exgate Online. Now, he's stuck in her body. But this isn't a game, it's real. With her reign long over, and her legacy one of fear, Lufas must journey through the world of Exgate, looking for answers, possible comrades, and all the monsters her "death" unleashed upon the world…
Campfire Cooking in Another World with My Absurd Skill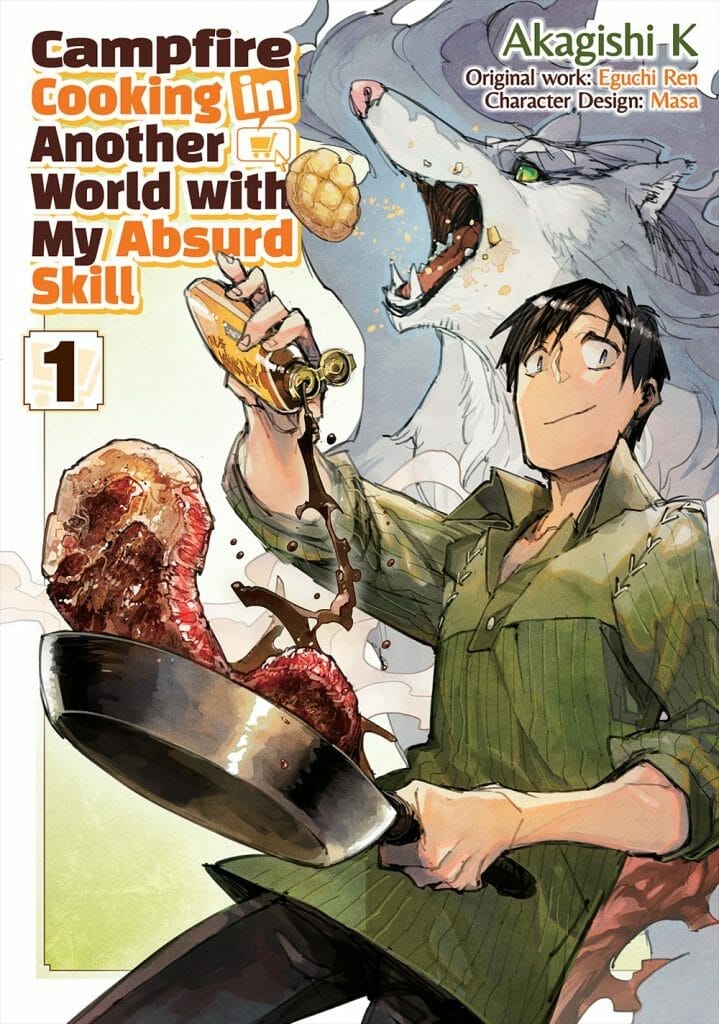 So this is an ongoing series that launched in 2018. The fifth volume hit stores in Japan on January 20. Anyway, story details below:
Mukouda Tsuyoshi was nothing special in modern Japan, so when he was summoned to a world of swordplay and sorcery, he thought he was ready for the adventure of a lifetime. Too bad the kingdom that summoned him only got him by mistake! Not only was he not one of the three summoned heroes, but his stats were laughable compared to theirs. On top of that, there's something really sketchy about this kingdom… "Ah, these people are the kind to try and use the Hero," he realized, and immediately left to make his own way in this other world. The only thing Mukouda can rely on is his unique skill: the "Online Supermarket," a skill that allows him to buy modern goods in a fantasy world. It's useless for combat, but if he plays his cards right, he could lead a comfortable life, maybe? At least, that's what Mukouda thinks, but it turns out modern food bought with this skill has some absurd effects! What happens when Mukouda introduces ridiculously tasty modern cooking to a fantasy world like this? He gets some ridiculous repeat customers begging for more…!
So, there ya go, meatbags. Consume, enjoy, do something to fill your days with fleeting joy.
Source: J-Novel Club (Email Communication)