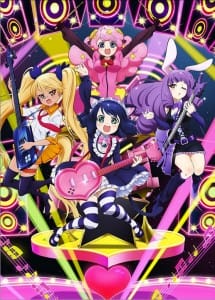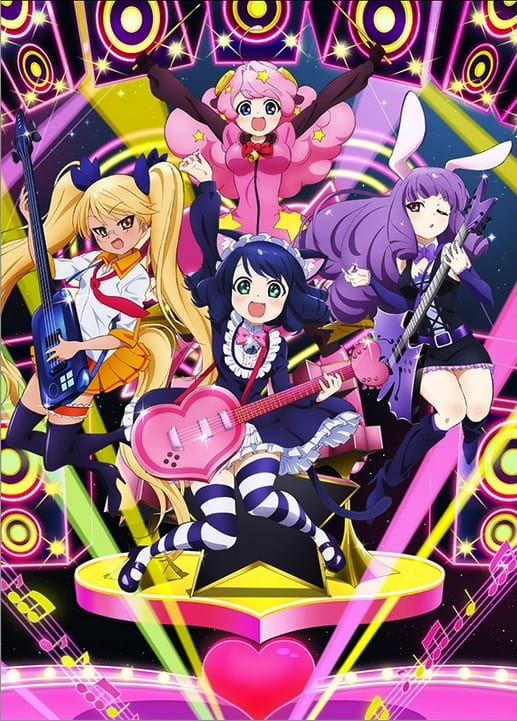 Get geared up for some fun, music fans! Plasmagica's ready to rock!
Yesterday, FUNimation announced the Broadcast Dub cast for Show By Rock!!. The series will feature the following:
Cyan: Bryn Apprill
Chuchu: Alexis Tipton
Retoree: Caitlin Glass
Moa: Monica Rial
SYU☆ZO: Vic Mignogna
Kai: Ricco Fajardo
Riku: Micah Solusad
Crow: Mike McFarland
Aion: Jerry Jewell
Yaiba: Ian Sinclair
Rom: Chris Sabat
Maple: Sonny Strait
Angelica: Rachel Robinson
Strawberry Heart: Justin Cook
In addition to her role as Retoree, Caitlin Glass will direct the dub, with Rachel Robinson and Mike McFarland serving as writers. Song lyrics will be written by the team of Brina Palencia and Vic Mignogna.
Show By Rock!!'s dub will air as part of FUNimation's Broadcast Dubs lineup. Episodes will air on Sundays at 9:00AM Eastern, but a specific premiere date has yet to be announced.
Subtitled episodes of Show By Rock!! are currently available to North American viewers via YouTube and FUNimation's streaming platform.
Source: FUNimation Blog