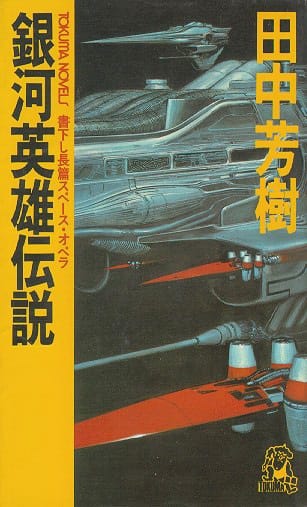 First the anime, now the novels. Today's a great day for Legend of the Galactic Heroes fans!
Earlier today, Viz Media announced that they licensed Yoshiki Tanaka's The Legend of the Galactic Heroes novel series. The books will be released under the company's Haikasoru imprint, with the first volume hitting in spring 2016. Two more volumes are scheduled for release. The remaining novels' releases are dependent on the success of the first three volumes.
The Legend of the Galactic Heroes novel series spans ten main books and four side-story books. To date, the series has sold over 15 million copies to date, and won a Seiun Award.
Tanaka is a prolific writer in Japan, having written numerous fan favorite properties. His works include The Heroic Legend of Arslan, Sohryuden: Legend of the Dragon Kings, and Tytania.
Late director Noboru Ishiguro (Macross, Megazone 23) adapted the franchise to animation with his Artland Studio. He spent over a decade adapting the franchise into OVAs and theatrical films, with over 100 installments being produced between 1988 and 2000.
Sentai Filmworks announced that they licensed The Legend of Galactic Heroes anime franchise at their Anime Expo industry panel.