Do the Mario! Swing your arms, from side to side. It's time to go, do the Mario!
Feel free to hate me for getting that stuck in your head.
Earlier today, comics retailer Things From Another World revealed that Viz Media will publish a compilation of the Super Mario Adventures manga series. The title is slated to hit stores in a single volume on October 12, which will carry a suggested price of $14.99.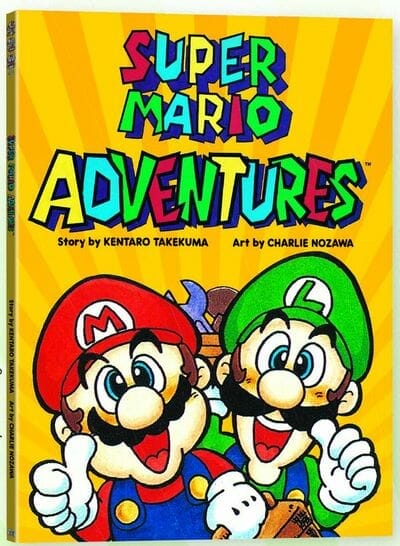 Super Mario Adventures is based on Nintendo's video game series of the same name. Kentaro Takekuma and illustrator Charlie Nozawa produced the series, which ran in Nintendo Power magazine from 1992 through 1993.
Things From Another World describes the series as:
Super Mario Adventures, inspired by the bestselling Super Mario video game franchise, is a collection of comics that originally ran in Nintendo Power magazine in 1992-93. The peril-plagued Princess Toadstool is kidnapped by the diabolical deadbeat Bowser but super plumbers Mario and Luigi hatch a plan with their new friend Yoshi to rescue her. Are the Super Mario Bros' plans a pipe dream? Can they stop the Koopa King before he forces the Princess to be his bride?! Long out of print, this stunning, full-color graphic novel is now available once again!
Super Mario Adventures ran alongside Shotaro Ishinomori's The Legend of Zelda: A Link to the Past manga, which Viz published as a trade paperback last year.
Nintendo also released Super Mario Adventures in a trade paperback at the time of Nintendo Power's fiftieth issue. In Japan, Shogakukan released the title in tankoubon format.
Source: Nintendo Life