Well that escalated quickly.
On Friday, Hobby Japan started streaming the first weekly web short for the Seven Mortal Sins anime, titled Seven Mortal Sins Zangeroku. The minute-long short focuses on the Leviathan's rather extreme affections for Lucifer.
I will warn you immediately, that the short is absolutely not safe for work!
The Seven Mortal Sins web shorts will be included on upcoming home video releases. The first Blu-Ray will ship to retailers on June 28. The main series began airing on April 14.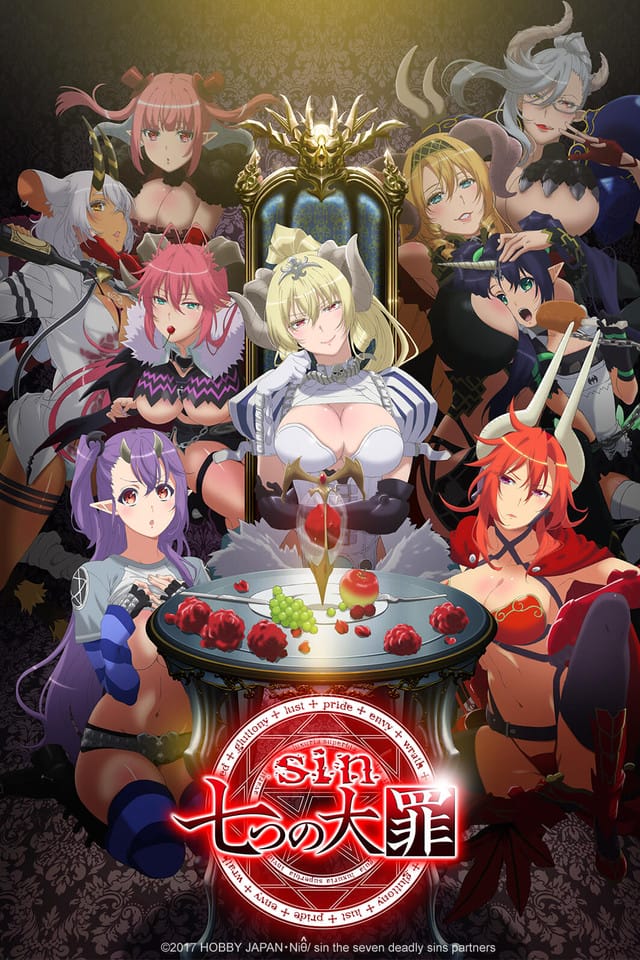 Seven Mortal Sins is an original project from Hobby Japan. The series is being directed by Kinji Yoshimoto (Genshiken 2, I couldn't become a hero, so I reluctantly decided to get a job.) at Artland and TNK, with Sachiko Yasuda providing character designs. Yoshimoto will also take charge of series composition.
Mia Regina will perform opening and closing themes My Sweet Maiden and Welcome to our diabolic paradise, respectively.
The confirmed voice cast includes:
Lucifer: Eri Kitamura
Maria Totsuka: Megumi Toda
Belphegor: Ai Kakuma
Leviathan: Akane Fujita
Satan: Arisa Sakuraba
Asmodeus: Chiaki Takahashi
Mammon: Yōko Hikasa
Beelzebub: Yui Ogura
Crunchyroll describes the show as:
Because she committed the sin of pride against God, the Great Angel Lucifer was cast into Hell and became a Fallen Angel. Also at the lowest level of Hell, the hierarchy of demons have sealed away Lucifer's powers. Lucifer had lost everything, but along with the Demon King of Envy, Leviathan, that admires Lucifer and a high school girl she met on Earth named Totsuka Maria, she becomes the Demon King of Pride Lucifer and begins her journey to revenge on the Seven Demon Kings of Hell. A book of Revelations with the "Seven Deadly Sins" portrayed by beautiful Demon Kings is about to begin.
Source: MoCa News