So… uh… you know this is definitely getting an "NSFW" tag, right?
Earlier today, an official website opened for the Magical Girl Site anime series. The site includes the first key visual for the show which, well… let's just say there's a different battle of the bulge going on, here.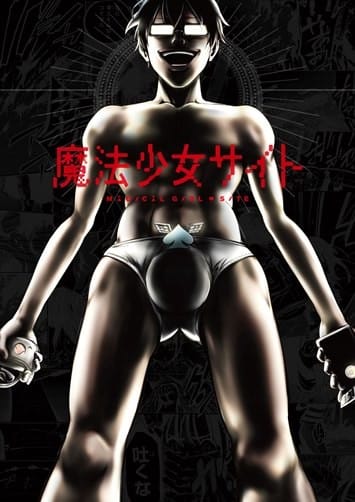 Magical Girl Site will kick off in Spring 2018. The series will be helmed by Tadahito Matsubayashi (Tokyo Ghoul: Pinto) at Production doA, with Takayo Ikami (Yurikuma Arashi, Beautiful Bones: Sakurako's Investigation) taking charge of series composition.
Magical Girl Site is a spinoff from Satō's Magical Girl Apocalypse, which ended publication on August 12. The ongoing title launched on the Champion Tap! website in July 2013.
Seven Seas currently holds the domestic rights to Magical Girl Site, which they describe as:
Asagiri Aya is a young girl who has fallen victim to bullies at her school. Looking for a way to escape her troubles, she looks to the Internet for distraction, when a mysterious website called "Magical Girl Site" appears. Simply viewing the page is all it takes to hurtle Aya headlong into the deadly world of the Magical Girl Apocalypse. There, it's fight or die, against a seemingly endless array of savagely adorable, frilly-skirted killing machines, each armed with magical powers and an unquenchable thirst for blood and chaos.
Source: Ota-suke