Though he's not not allowed back into Japari Park for a while, Tatsuki continues to create.
Yesterday, Kemono Friends director Tatsuki took to Twitter to tease a new project. The director published a visual of two characters – a cat girl and a demon girl – standing on a train platform. The image include a caption that reads "????"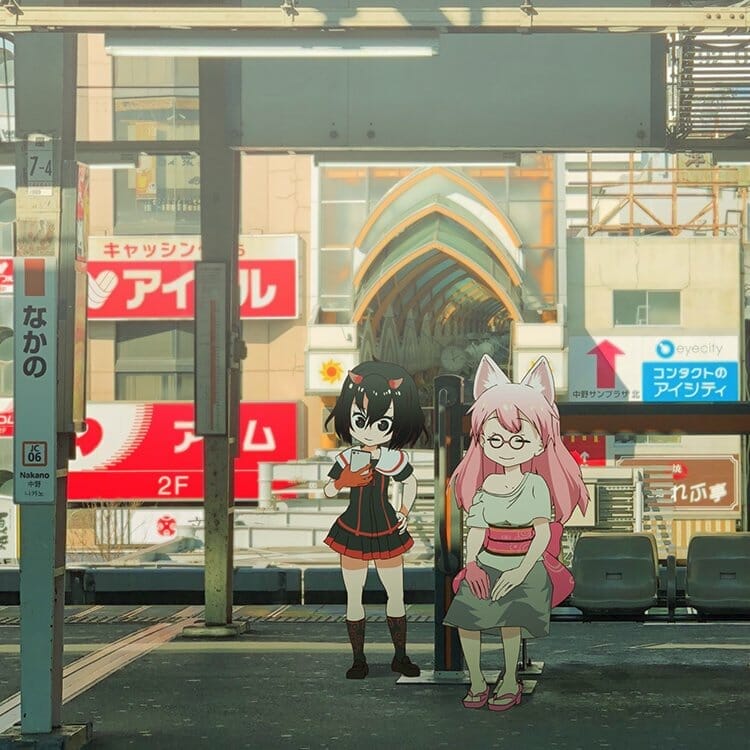 The name on the platform plate in the foreground reads "Nakano."
In November, we reported that Tatsuki was looking for background artists for an unannounced project.
Tatsuki is a member of Irodori, a three-person indie animation group who worked with Yaoyorozu to produce the Kemono Friends TV series. Among the members is Kemono Friends anime director TATSUKI. Most recently, the group published an original short based on an original character named Keifuku.
At Comiket, the Irodori animation group released posters that confirmed that they are working on a new anime TV series.
Source: Ota-suke