You get a cryptocurrency, and you get a cryptocurrency! Everyone gets a freakin' cryptocurrency! (Alternate take: No, this isn't the one with the alt-right patron on its board)
Earlier today, Tokyo-based Creative Frontier announced that they will kick off an ICO (Initial Coin Offering) for a new cryptocurrency in February. The currency, called "Anicoin," is billed as "the world's first cryptocurrency for anime contents."
Much like Otaku Coin, which was unveiled last month, Anicoin will allow users to (ideally) purchase limited-edition goods or preferential tickets to events, in addition to funding creators and voting for characters.
Creative Frontier aims to use the currency to raise funds for anime film and visual novel adaptations of their Idol Connect -Asterisk Live- smartphone game, as well as adaptations of their "Indoor With Diva" virtual YouTuber project.
If a project is fully funded, Creative Frontier plans to offer DVDs, in addition to licensing their products to various streaming services. Moreover, profits will be used to burn Anicoin, reducing the overall total on-market and pushing up its value.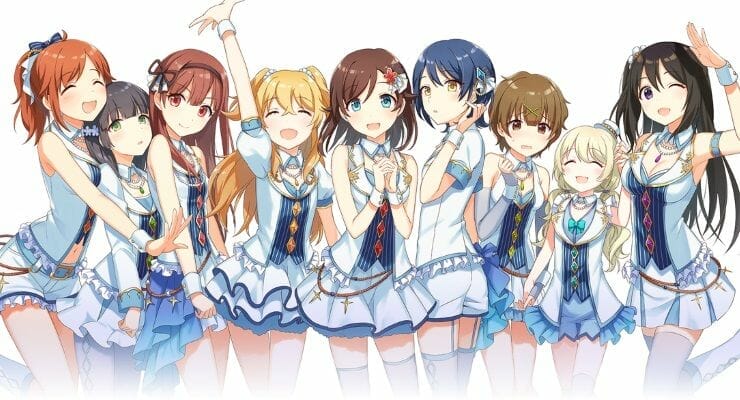 Creative Frontier cited difficulties in the general production committee framework as their reason for following this route, noting that studios and developers are often placed in diminished positions, and pull in meager profits in comparison to major investors.
If funded, the Idol Connect -Asterisk Live- visual novel will be offered in Japanese, Chinese, and English.
Creative Frontier's Idol Connect -Asterisk Live- smartphone game launched in August 2016. The game only ran for a few months, ending in November of the same year. Though it was short-lived, the game did spawn numerous music CDs, as well as live concert events and a series of online stories.
Source: Otakomu, Anicoin White Paper