It's an anime fest, in New York… but not that one. Or that one.
Earlier today, ReedPOP announced that they're partnering with the Society for the Promotion of Japanese Animation (SPJA) to launch a new anime convention. The event, named "Anime Fest @ NYCC x Anime Expo", will be held from October 4 – 7 at New York's Pier 94.
ReedPOP released a pair of teaser videos for the convention, which you can check out below.
Tickets to the event will go on sale on July 15, with prices slated to be as follows:
Thursday (October 4): $20
Friday (October 5): $20
Saturday (October 6): $25
Sunday (October 7): $25
Sunday Kids (October 7): $10
Thursday – NYCC Badge Holder Price (October 4): $15
Friday – NYCC Badge Holder Price (October 5): $15
Saturday – NYCC Badge Holder Price (October 6): $20
Sunday – NYCC Badge Holder Price (October 7): $20
Sunday Kids – NYCC Badge Holder Price (October 7): $5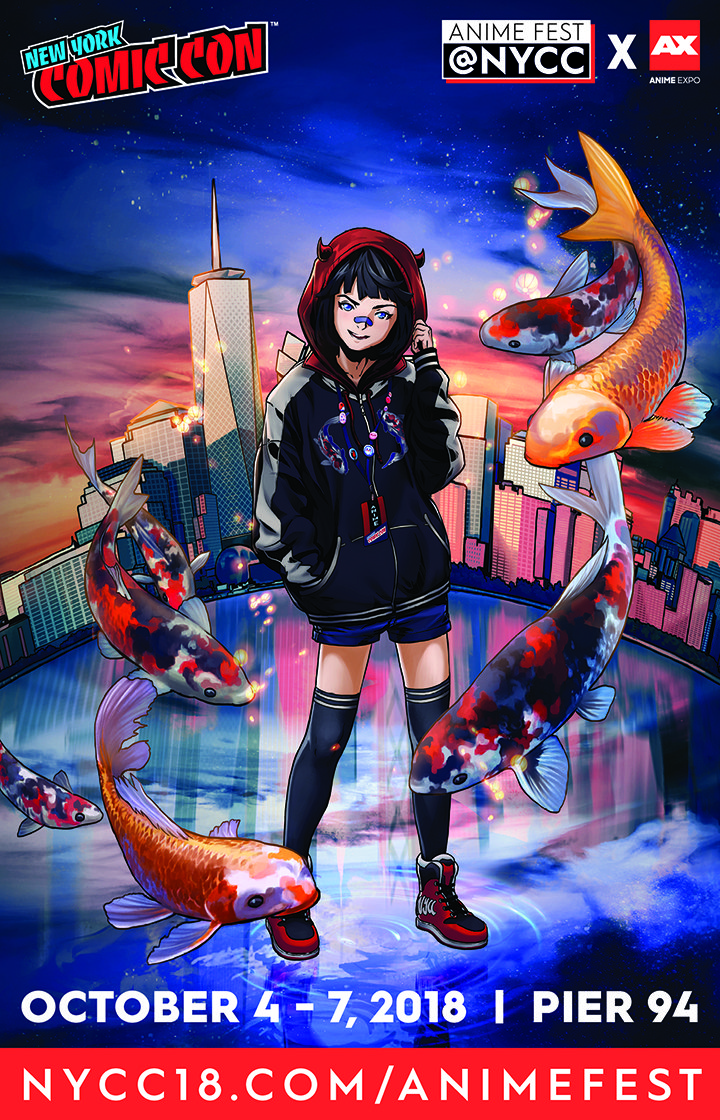 The event will feature "Japanese guests, prolific artists, and other New York Otaku", with programming slated to include the following:
Autograph signings
Artist Alley (curated)
Live music
Japanese pop-culture classes
ReedPOP Global President Lance Fensterman commented on the news, stating:
We're thrilled to give our fans added Japanese content during the week of New York Comic Con and to partner with the leading anime event in the United States to do so […] Anime and manga are increasingly popular among our fans, and we wanted to give them a fuller experience with uniquely interactive sessions, the opportunity to connect with the anime community, an area dedicated to designing wearable fashion, and much more. With a partner like Anime Expo, we're excited to build upon our already robust anime content and create an experience that is unlike anything we've been able to deliver before.
SPJA CEO Ray Chiang also commented, stating:
New York Comic Con provides us a tremendous opportunity to share many of the great experiences that Anime Expo already gives fans around the world. Working with a partner like ReedPOP, who has been producing highly successful pop culture events for years, is a natural extension for Anime Expo and we are very excited to be teaming-up with them at NYCC
The New York Comic Con will also be held from October 4 – 7, at the Javits Center.
Source: ReedPOP (Press Release)