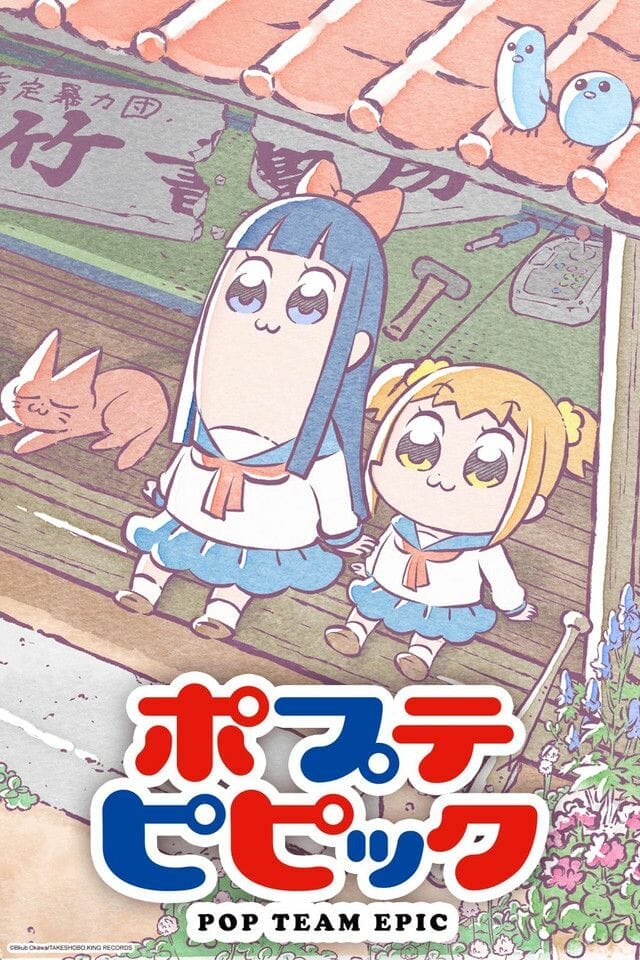 If you're looking forward to more Pop Team Epic, you may be in luck! In an interview with Anime Herald, Pop Team Epic anime producer Kotaro Sudo stated that he wants to produce a one-hour special for the series.
Sudo told Seth Burn that he wants "to do a one-hour special, starting with the opening theme of episode one. Use the same voice actors from episode one, as well as new voice actors and new material." When asked about when we might see the special, he stated "New Year's Day."
Also in the interview, Sudo noted that he is working on "three to four new projects," the first of which will air in 2020.
We have reached out to King Records, and will update our coverage once we receive a response.
Pop Team Epic aired in the Spring 2018 broadcast season. The show is currently airing on Adult Swim's Toonami block.
The series is a self-billed "shitty anime" that's based on Bkub Okawa's manga of the same name. The series, which aired in the Winter 2018 broadcast season, was directed by the team of Aoi Umeki and Jun Aoki (Oshiruko – The Summertime Mischief) at Kamikaze Douga. Aoki was also in charge of series composition duties, while Kotaro Sudo (Ajin – Demi-Human, Seitokai Yakuindomo) filled the dual role of planner and producer.
Crunchyroll, HIDIVE, Funimation, and other networks streamed the show as it aired in Japan. Sentai Filmworks currently holds the title's license.
Funimation streamed Pop Team Epic as part of their SimulDub lineup. They describe it as:
Crude, rude, and a little…cute? Get ready for the larger-than-life attitude of Popuko and Pipimi,the small and tall stars of Pop Team Epic! Based off the bizarre four-panel webcomic by Bukubu Okawa comes a comedy that'll throw you off with its out-there jokes and intense absurdity. You think you're ready for these girls? Think again, F#%**er!
Source: Anime Herald
Update 8/1/2018, 10:40PM EDT: The possible project is not officially confirmed by King Records.