On March 29, thousands of Sega fans gathered at Tokyo's Bellesalle Akihabara to kick off a two-day celebration of all things geeky. The mood was light, and expectations were running high. In addition to the usual fanfare, the House that Sonic Built was hosting a pair of special exhibitions across the event.
The first was the Atlus Expo: an exhibit that celebrated the legacy of Atlus' innovative projects, from Shin Megami Tensei, to Persona, to everything else in-between. The second was the Sakura Wars Expo: a two-day celebration of Sega and Red Entertainment's classic steampunk series.
While the Atlus festivities were enticing, the Sakura Wars Expo looked to be most promising for fans who were hungry for news. This year's Sega Fes would mark just under a year since a new Sakura Wars game, code-named Shin Sakura Taisen, was revealed. Since then, though, details on the project were relatively scant. We knew that the project was tentative slated for release this year, and that the project would be more than just a game.
For the rest of the year, though, Sega and Red Entertainment had maintained a pattern of radio silence. Many of the franchise's more fervent fans began eagerly awaiting the Kosuke Fujishima's latest character designs for the project, and wondering just how much of Valkyria Chronicles' DNA would end up in the final battle system.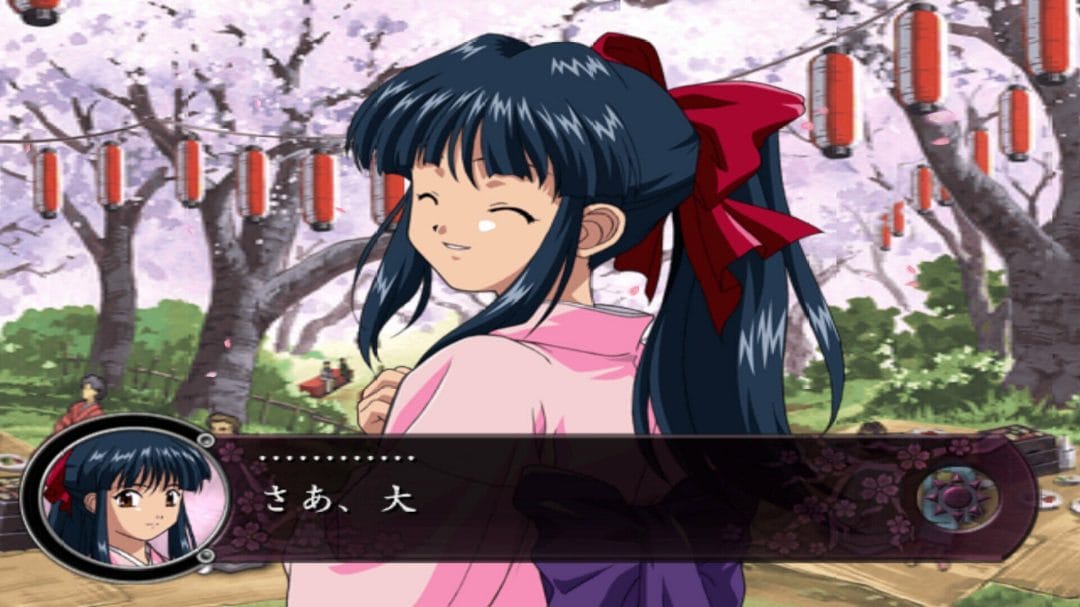 Regardless, as Sega Fes approached, excitement began to build. Two weeks before the event, the Japanese patent office dropped a bombshell; Sega Games Co., Ltd filed
an English-language trademark
for "Sakura Wars" with the Japanese patent office. This was a first for the Japanese games giant, who had never actually released the title outside of Asia since its debut in 1996.
That's not to say the franchise hadn't existed in the west. Many anime publishers, including ADV Films, Pioneer, and Funimation, stepped up to release the show's OVA and TV adaptations. Moreover, NIS America published Sakura Wars: So Long, My Love for the PlayStation 2 and Wii in 2010, and Russian publisher Akella shipped the first two games on PC in 2006.
Sega, themselves, though, had never made that effort to release the games westward. To see the publisher register a trademark for "Sakura Wars", not just a new variant on "サクラ大戦", was nothing short of shocking. Among the western fanbase, many began to show signs of something that hadn't been felt in many years: hope. Chatter began to arise, as there was a new, if distant, possibility that this new entry could be released across the globe.
The excitement began to grow a few days later. On March 18, Sega of America published a new survey to gauge user excitement for their upcoming products. In a first, Sega included Sakura Wars as part of their questionnaire. Moreover, they listed the official English names for the franchise's first five games:
Sakura Wars
Sakura Wars 2: Thou Shalt Not Die
Sakura Wars 3: Is Paris Burning?
Sakura Wars 4: Maidens Fall In Love
Sakura Wars: So Long, My Love
The game was officially afoot. Speculation began to increase, as the event drew closer. On March 26, Sega president Toshihiro Nagoshi teased that details on the new Sakura Project would be revealed over the weekend. Suddenly, all eyes were on Sega Fes, as the day drew ever nearer.
At 9:33PM Eastern (6:33PM Pacific) on March 29, Sega president Haruki Satomi took the stage for the keynote and CEO Meet & Greet event. He talked up the company's mission to deliver unique gaming experiences, and showered praise on the company's legacy. Titles like Space Channel 5 and Shenmue took the focus, and Sega celebrated the legacy of its consoles like the Mega Drive and Saturn. He unveiled new game projects for the Olympics, and removed the veil on the Genesis Mini console.
At 10:04PM, twenty-nine minutes after the conference began, Satomi explained that Sega had "one last announcement." He bubbled over the universally positive reception to the teaser news in 2018. As he stepped off the stage, the room went dark, and a pale moon appeared on the giant projection screen. Ephemeral pink sakura petals began to flutter by the camera, as a haunting melody played. Text began to appear on-screen.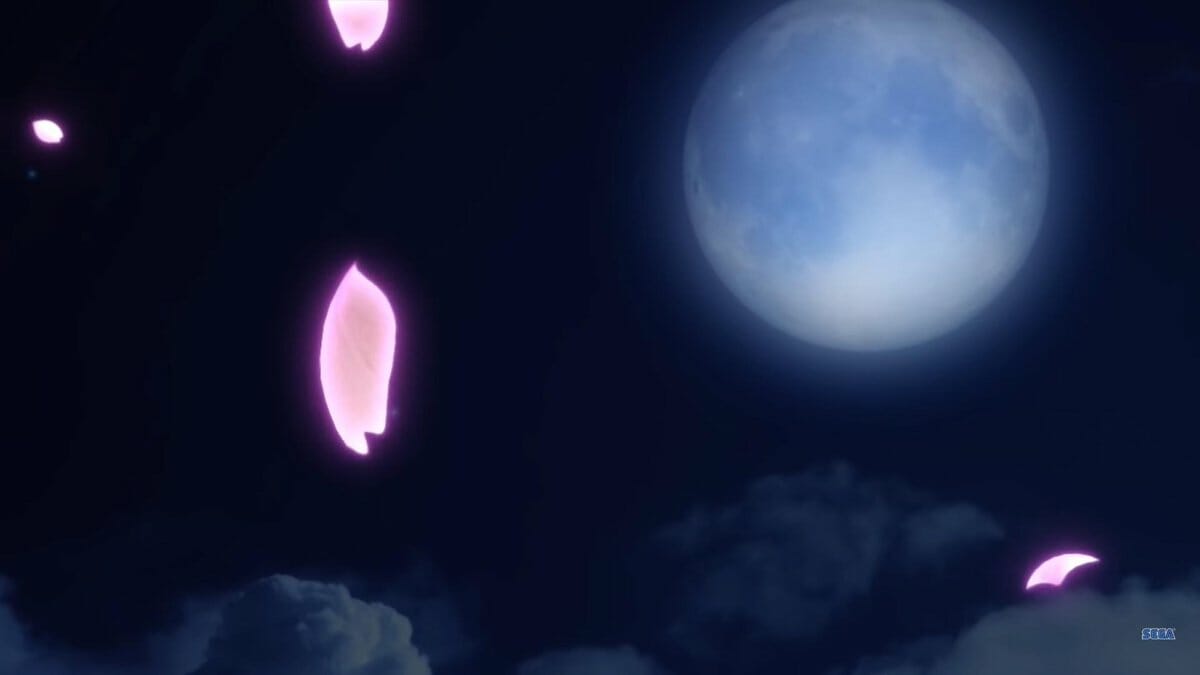 Year 29, Taisho Era
10 years since the previous Combat Revue was lost…
The flower petals swirled up in a brilliant pink storm, giving way to Ginza's Imperial Theater, as a car zoomed by. Mysterious characters appeared amid familiar sights, like rooms within the Imperial Theater, the Shogei-maru aircraft, and the monstrous kouma demons. All the while, the title slowly crawled across the screen in cuts.
At the one-minute mark, the full title popped onto the screen, as the iconic introduction to series theme song Geki! Teikoku Kagekidan played. A new generation of TeiGeki members was finally revealed to the world, as were their all-new Spiracle Armor.
At the same time, though, the teaser contained countless nods for series die-hards, hidden in the background. Sights like Sakura's koubu and Tsubaki's bromide shop helped to inform fans that this was the same world, the same universe they had come to know and love… while Sumire Kanzaki's reveal as General Manager of the Imperial Combat Revue showed that things were indeed changing.
Much like the tone of the trailer, the staff proved to be a mix of old and new. Series co-creators Ohji Hiroi and Kohei Tanaka would return to direct and score the soundtrack. Meanwhile, newcomers Jiro Ishii and Tite Kubo would replace writer Satoru Akahori and character designer Kosuke Fujishima, respectively.
The excitement was immediate and immense among many fans, who were already singing their praises of the new entry (and likely scouring the web for places to import). Little did anyone know, though, that the biggest bombshell still had yet to drop.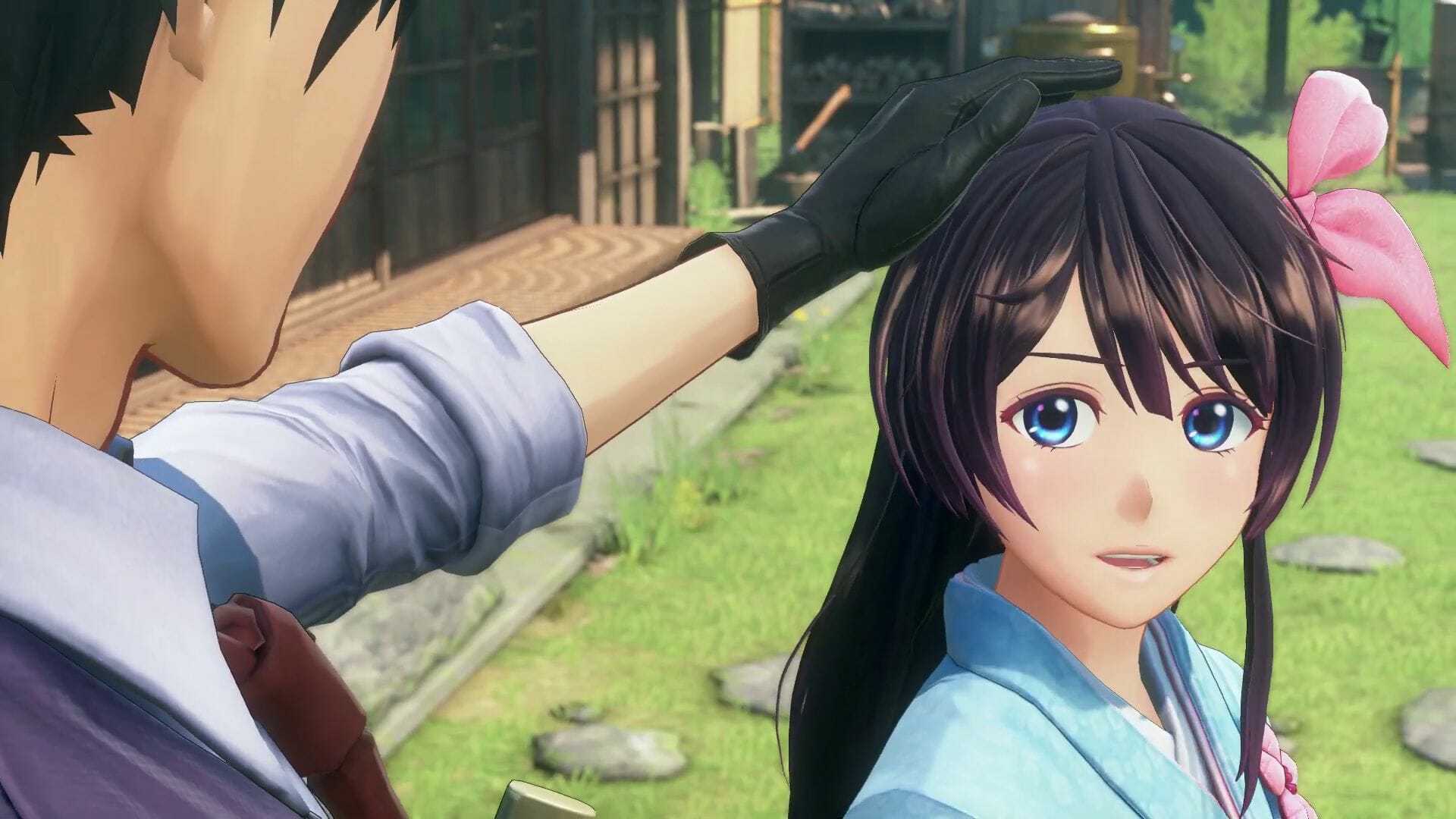 At 11:30PM Eastern (8:30PM Pacific), Sega accounts across the globe posted a unified message: "We are very excited to announce Project Sakura Wars (official name TBA!), the newest entry in the beloved Sakura Wars franchise, is heading to the West for the PS4 in Spring 2020!"
It was official. Sakura Wars was coming west for the third time in its history, Sega's iconic series about psychic-powered, demon fighting song girls would find a home worldwide.
Since then, the greater fanbase has found a new energy, a new life, as reality has set in. We've seen fans speculate about every little detail that could be unearthed in the big reveal trailer, as well as an early French-language teaser that had been mistakenly uploaded. Door labels were translated, signs were dug deeply into, and speculation on exactly what stage show would be held this time could be found at every corner of this tiny niche community.
All the while, some translated Sega's tweets on the game; others began unearthing what they could in magazines like Weekly Shonen Jump and Famitsu. Others, still, began to speculate on just what could be read into from the press emails that were sent to various outlets.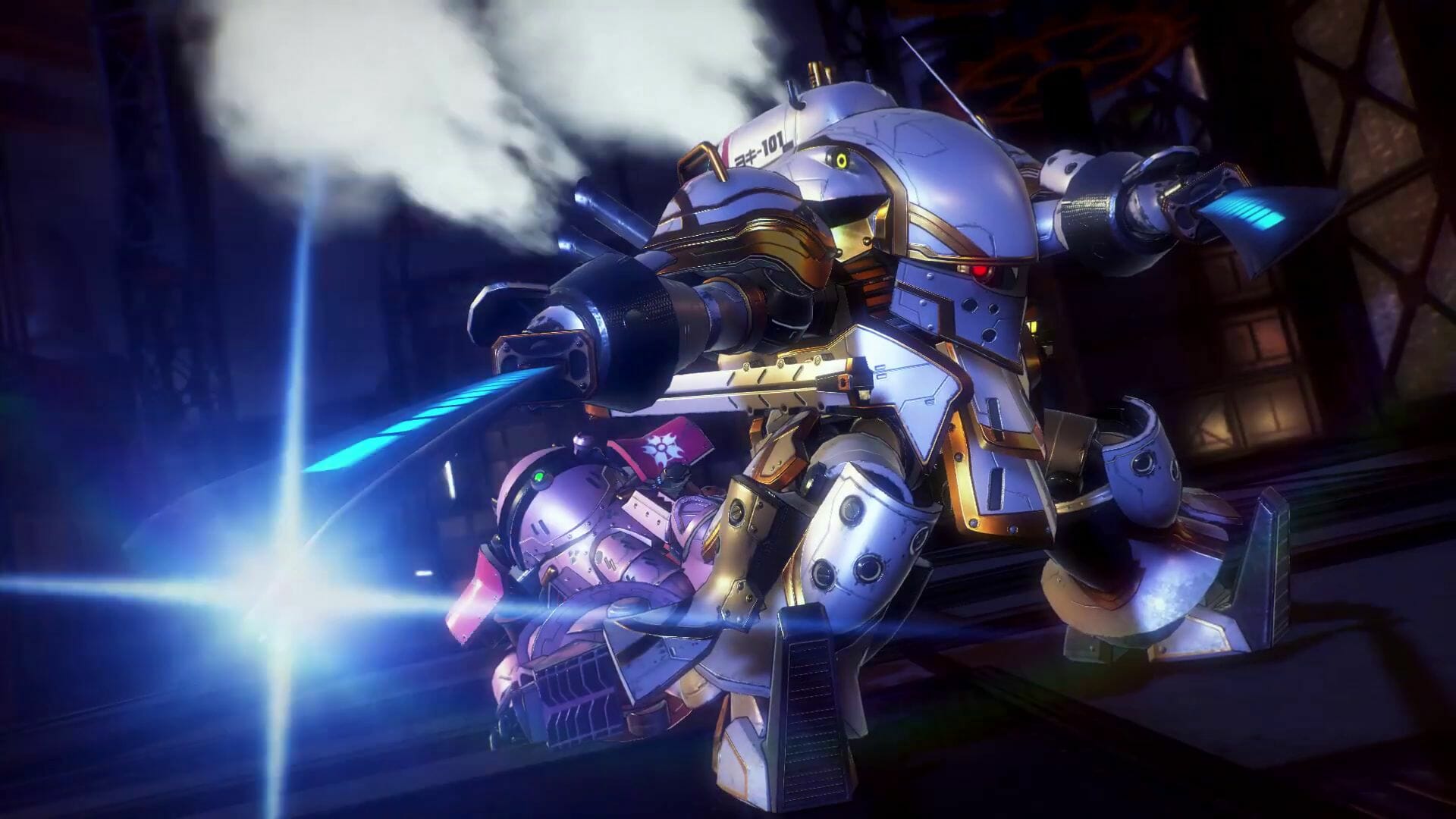 Through it all, though, one thing remained constant: hope. For the first time since the Sakura Taisen World Project was announced in 2002, we've begun seeing fans not only eager, but hopeful for the series' future. It's a new beginning for Sakura Wars, which promises to bring great changes for new fans, while retaining everything that made the first games so special to begin with.
While we're still at least nine months away from the game's Japanese release, it's become apparent that Sega and Red Entertainment are ready to bring Sakura Wars to this modern generation, even fourteen years later.
That said, though, it's still so surreal, to say "Sakura Wars is back." To know that, in just a few short months, this Taisho Roman Adventure will begin anew, is just astounding, amazing, even. All I can really say, at this point, is "I look forward to this brilliant steampunk adventure," as the biggest, dumbest smile plays across my face.
The stage is set; now, all that remains is for the TeiGeki to make its grand entrance once more.
Support Anime Herald on Patreon
If you enjoyed this article, why not consider backing us on Patreon? For just $1 a month, you can help support more articles like this, and gain access to goodies like exclusive behind-the-scenes articles and Director's Cut versions of classic content.