Earlier today, the official Tenchi Muyo! Ryo Ohki website revealed a new key visual. In addition, the site updated with a new cast member and staffers for the upcoming fifth season, plus details on the show's theme song and release window.
We break the details down below.
Key Visual
The image features Jovia, Inoki, and Kiriko against a starry background.
Staff
Three staffers were confirmed:
Color Key Artist: Takuya Kawami
Art Director: Mitsuo Miyamoto
Art Setting: Mitsuo Miyamoto
Sound Production: Pony Canyon Enterprise
Cast
The series will add the following:
Jovia Jovis: Ryoka Yuzuki
A visual for the character was also revealed, which you can check out below.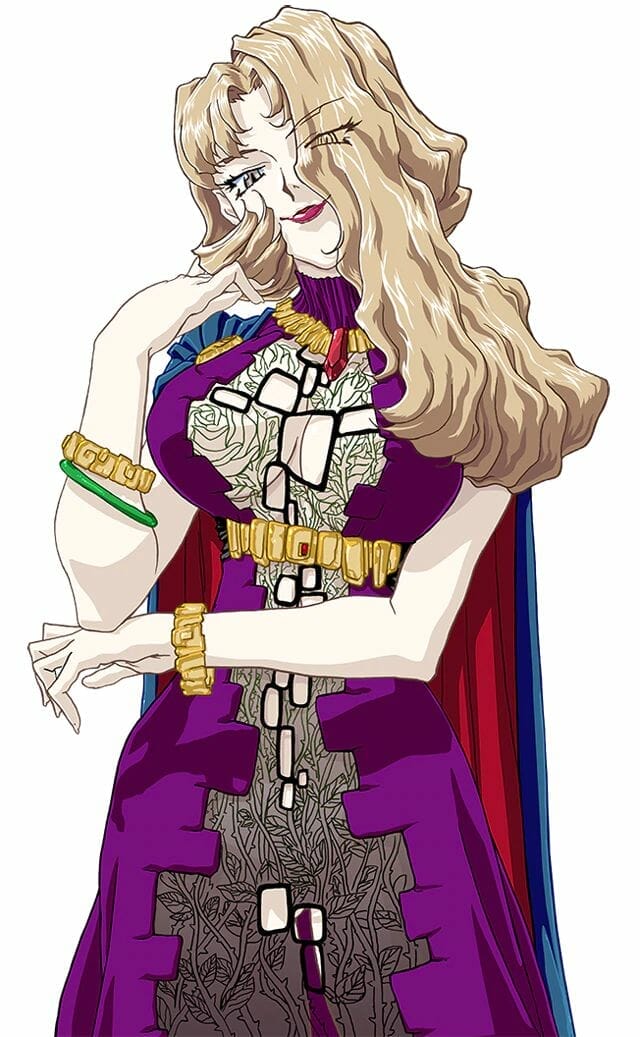 Theme Songs
Kaori Oda will perform the title's closing theme.
Release Date
Tenchi Muyo! Ryo-Ohki's fifth season will launch on Blu-Ray in Winter 2020.
Keitaro Motonaga (Magic Knight Rayearth OVA, Jormungand) was tapped to direct the project at AIC, with Sayuri Sakimoto providing character designs. Hideki Shirane (Aria the Scarlet Ammo, Is It Wrong to Try to Pick Up Girls In A Dungeon?) is in charge of series composition.
The confirmed voice cast includes:
Tenchi Masaki: Masami Kikuchi
Ryoko: Ai Orikasa
Aeka Masaki Jurai: Haruhi Nanao
Sasami Masaki Jurai: Chisa Yokoyama
Ryo-Ohki: Etsuko Kozakura
Mihoshi Kuramitsui: Michie Tomizawa
Washū Hakubi: Yūko Kobayashi
Noike Kamiki Jurai: Naomi Shindoh
Kenshi Masaki: Yukiko Morishita
Nobuyuki Masaki: Katsuyuki Konishi
Reia Masaki: Rio Natsuki
Tennyo Masaki: Emi Shinohara
Tokimi: Yumi Touma
Kiriko Masaki: Kumi Sakuma
Karen: Shiho Kawaragi
Source: Comic Natalie