Happy Sunday, everyone! It's the day after Valentine's Day, which means that it's time for thrifty folks to treat that sweet tooth with discounted candy!
Joking aside, we're here, with another dose of notable news and general fun stuff to start the week.
Seid ihr das Essen? Nein, wir sind der Jaeger It's been over a year since Attack on Titan first breached the walls of the gaming world with Attack on Titan: The Last Wings of Mankind. The 3DS title had players re-enacting popular scenes from the show, including the Battle for Trost, and the showdown with the Female Titan.
It looks like the Survey Corps are ready to land in the gaming realm once more. Capcom announced that they're working on an arcade game based on the franchise.
Sword Art Online's coming back to Toonami! At Katsucon, Aniplex announced that they're bringing a second show to Adult Swim's Toonami block. Sword Art Online II will join Kill la Kill on Toonami starting on March 28, at 1:00AM. The voice cast has already been released, with Michelle Ruff taking the role of emerald-haired sniper Sinon.
Don't lose your way…! The folks at My Sword Is Unbelievably Dull took a fine-toothed comb to the opening sequence to Kill la Kill, teasing out every possible detail in a thoughtful analysis.
Liked FUNimaton Broadcast Dubs? Get ready for more! FUNimation announced that they're expandng their Broadcast Dubs initiative, to include ten new shows. Favorites include Assassination Classroom, Death Parade, and Tokyo Ghoul.
Akame ga Kill's getting dubbed! Or is it? At some point last week, there was hype. Sentai will be dubbng Akame ga Kill! It seemed too good to be true at the time!
Well, maybe it is. Otaku Review reached out to the folks at Sentai, and confirm that there's no announcement of a dub. If the show's getting an English track, it'll be revealed through the usual channels.
What's Vegas without a bit of music? A few weeks ago, Otakon Vegas hit, much to the delight of anime fans. At the same time, Lantis made a splash in Sin City with the Lantis Anisong Festival. A number of huge acts made appearances, from JAM Project to Hatsune Miku. Anime Diet was on-scene, and gave a write-up of the event.
Fighting evil by moonlight / Winning love by daylight / Never running from a real fight / She is the one called Sailor Moon! R! Over the weekend, Viz announced the English dub cast for their upcoming release of Sailor Moon R. Before you ask, Sandy Fox plays Chibiusa.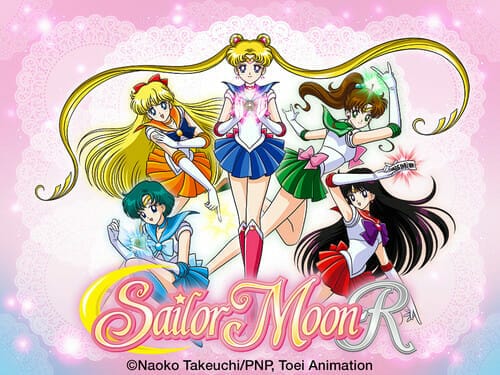 A bit of puzzler fun! Who doesn't appreciate a good puzzle? The folks at Mainchi Anime Yume put together a series of anime-themed logic puzzles.
Sailor Says…! Anyone who's seen the old Sailor Moon dub undoubtedly remembers the "Sailor Moon Says" segments. They were hokey, but these bits were as much of the experience as the actual show itself. Somebody's gone ahead and edited together over 17 minutes of these segments, which were posted to YouTube.
This Week's Featured Swag
Puella Magi Madoka Magica Kyubey Plush
Do you want to make a contract?
The adorable, yet enigmatic Kyubey makes his appearance in our world as an 8-inch plushie. The Kyubey plush is a soft, attractive piece, that really captures the essence of the mysterious Messenger of Magic.
Besides. How could anyone say no to that face? /人◕ ‿‿ ◕人\
All items purchased from the TWFS section help to support Anime Herald.