Happy Sunday everyone, and welcome to the amazing world of AniWeekly! In the United States, folks are scrambling and rushing as they prepare for the Thanksgiving holiday. On Thursday, countless families will come together for a day of food, fun, and togetherness.
The next day, countless folks will trample, prod, and crush one another in search of bargains on Black Friday. It's a crazy day, filled with sleep-deprived shoppers, confusion, and a simmering competitive spirit that often breaks out in literal fights. No, really. People die on Black Friday.
So, if you're heading to the stores on Friday, take care and happy hunting! For the rest of us, though, we're here delivering a healthy dose of anime fun!
In The News
Miyazaki's Oscar-winning classic returns to theaters! GKids and Fathom Events announced that they'll give Spirited Away a new theatrical run. The film will screen on December 4 and 5 to commemorate its 15th anniversary.
Time to state Your Name., everyone. British distributor Anime Limited unveiled the English dub cast for Your Name. The film will star Michael Sinterniklaas as Taki Tachibana, and Stephanie Sheh as Mitsuha Miyamizu.
This war's looking a bit blue… Media Blasters announced the English dub cast for World War Blue. The series will star Matt Shipman as Gear, and Brittany Lauda as Opal.
Kyoko's revenge is looking surprisingly stylish. The folks at Pied Piper unveiled the initial packaging designs for their Skip Beat! collections. In addition to pictures of proofs from the box and case wraps, the crew released a short, silly interview with ADR Engineer Geoff Bisente.
I'm not being cute: this is a film all anime fans should check out! Digital network TubiTV started streaming Satoshi Kon's Millennium Actress on their digital platform. This is a film that's nothing short of beautiful, from its dreamlike presentation to its wondefully told tale of an actress's storied life. I don't say this often here, but everyone needs to see this.
Gotta catch 'em all… er… again! Disney XD announced that they will air Pokémon Sun & Moon on their network> The series will kick off on December 5, along with film Pokémon the Movie: Volcanion and the Mechanical Marvel.
Paladins and bathing: a winning combination! J-Novel Club announced that they licensed two new titles. They acquired the global digital rights to both The Faraway Paladin and Mixed Bathing in Another Dimension, which are now available on their service.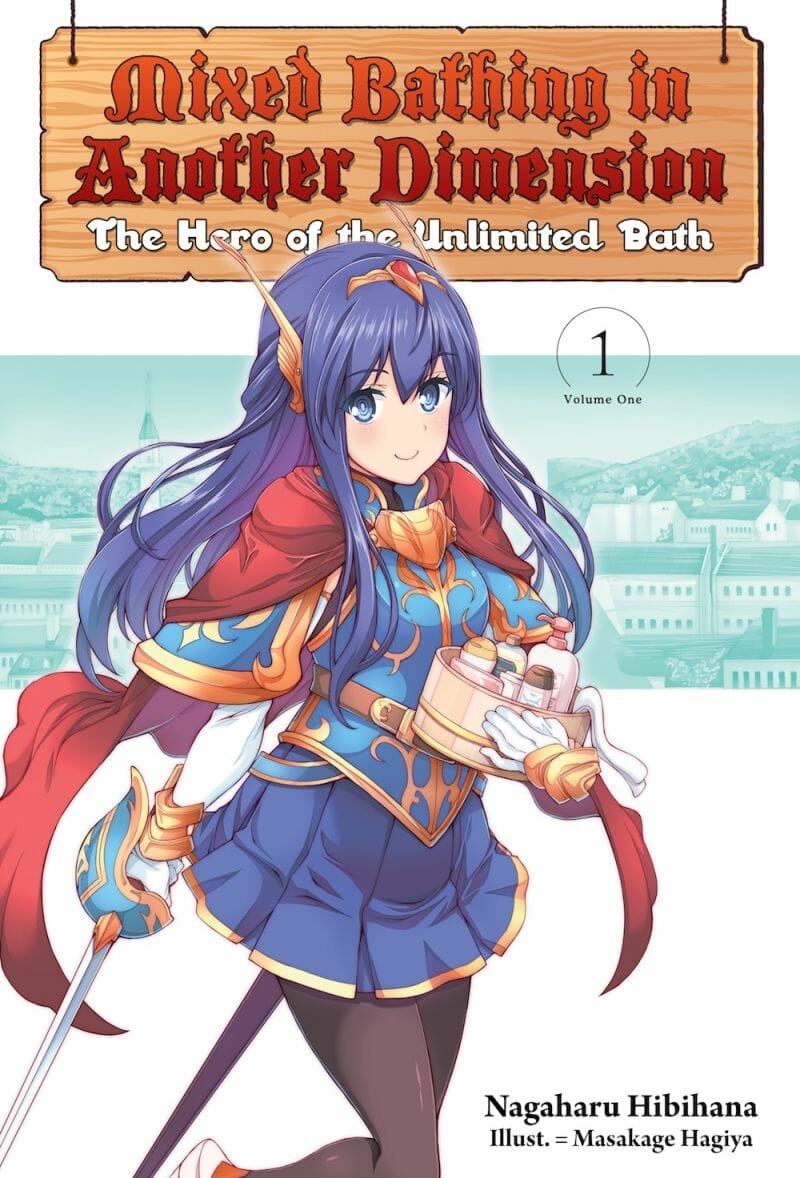 Umaru's back! You read that right. A new Himouto! Umaru-chan OAD is in the works. The core cast and crew will return for the episode, including director Masahiko Ohta.
You should probably move these to the top of your "to-binge" list. In their list of titles expiring in December, Netflix revealed that three anime titles will leave the platform. InuYasha, Moribito: Guardian of the Spirit, and Nana will all be delisted as of December 15.
The Law of Equivalent Exchange strikes again. Warner Brothers started streaming a new teaser trailer for the live-action Fullmetal Alchemist film. The 30-second teaser features a brief glimpse of Ryōsuke Yamada in costume as Edward Elric, as well as a fully CGI Alphonse.
Fans? Meet the Major. Paramount started streaming the first full-length trailer for the live-action Ghost in the Shell film. In addition, IGN put up a new clip, which features a two-and-a-half minute scene of The Major's cybernetic rebirth.
Let's keep this party poppin'! The official BanG Dream! anime website started streaming a new trailer for the upcoming show. The teaser is a two-minute music video for in-show group Poppin' Party.
From The AniBlogging Community
Happy 9th, Ogiue Maniax! Anime Blog Ogiue Maniax celebrated its ninth anniversary today. They celebrated the occasion with a well-deserved ramble that covers the blog, Genshiken, and how much things have changed since 2007. Congrats, guys. Best of luck as you approach the big one-oh!
The choices we make, and the world that has to live with them. Guy at Geekorner published a fascinating essay about Gatchaman CROWDS, which looks into Rui's climactic final decision, and how it plays into the nature of the consequences such actions of that magnitude can unleash. It's an engrossing read, that's well worth a look.
Weekly Fun Stuff!
Anyone who's seen the original Pokémon anime series remembers Team Rocket. The bombastic, flamboyant ne'er-do-wells that dog Ash and company are infamous for their dramatic introductions. As the folks at Dorkly point out, that's not exactly practical.