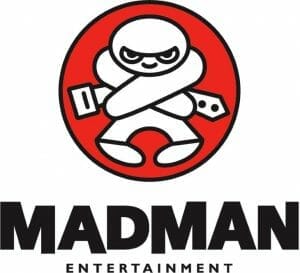 Earlier today, the Australian Financial Review reported that Madman Media sold its anime division to Aniplex Inc. According to the publication, Aniplex purchased Madman Anime in a deal valued at $35 million AUD.
The news comes one year after news arose that Madman saw Aniplex purchase a minority stake in the company. On November 15, 2017, Madman agreed to issue additional shares and provided a minority interest to the Japanese publisher.
Madman Entertainment is an Australian organization, which services Australia and New Zealand. The organization launched in 1996 as a distributor, and operated as an independent entity until their purchase by Funtastic Limited in May 2006. Madman began streaming anime in 2008, with and launched the AnimeLab streaming platform in May 2014. AnimeLab currently has more than 450,000 registered users as of press time.
Aniplex is a division of Sony Music Entertainment. In October 2017, Sony Pictures Television acquired a majority stake in North American distributor Funimation for $143 million USD.
Source: Australian Financial Review (via Anime News Network)