Earlier today, the official website for the upcoming Digimon Adventure: Last Evolution Kizuna anime movie updated with a pair of new cast members. The film will add the following:
Kyōtarō Imura: Daisuke Ono
Menoa Bellucci: Mayu Matsuoka
A visual featuring both characters was also revealed, which you can check out below.
Digimon Adventure: Last Evolution Kizuna will open in Japanese theaters on February 21, 2020.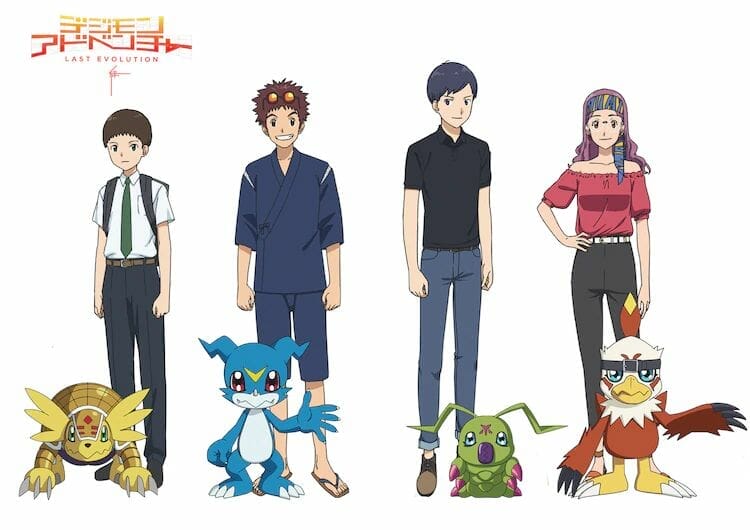 Tomohisa Taguchi (Kino's Journey – the Beautiful World-, Persona 3 films) will direct the project at Yumeta Company, with Katsuyoshi Nakatsuru (Dragon Ball GT, Halo Legends) providing character designs. Akatsuki Yamatoya (Gintama, Soul Eater) will pen the script.
Kenji Watanabe will design the Digimon themselves for the movie.
The confirmed voice cast includes:
Taichi Yagami: Natsuki Hanae
Yamato Ishida: Yoshimasa Hosoya
Sora Takenouchi: Suzuko Mimori
Kōshirō Izumi: Mutsumi Tamura
Mimi Tachikawa: Hitomi Yoshida
Jō Kido: Junya Ikeda
Takeru Takaishi: Junya Enoki
Hikari Yagami: M.A.O
Agumon: Chika Sakamoto
Gabumon: Mayumi Yamaguchi
Piyomon: Atori Shigematsu
Tentomon: Takahiro Sakurai
Palmon: Kinoko Yamada
Gomamon: Junko Takeuchi
Patamon: Miwa Matsumoto
Tailmon: Yuka Tokumitsu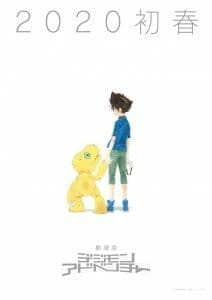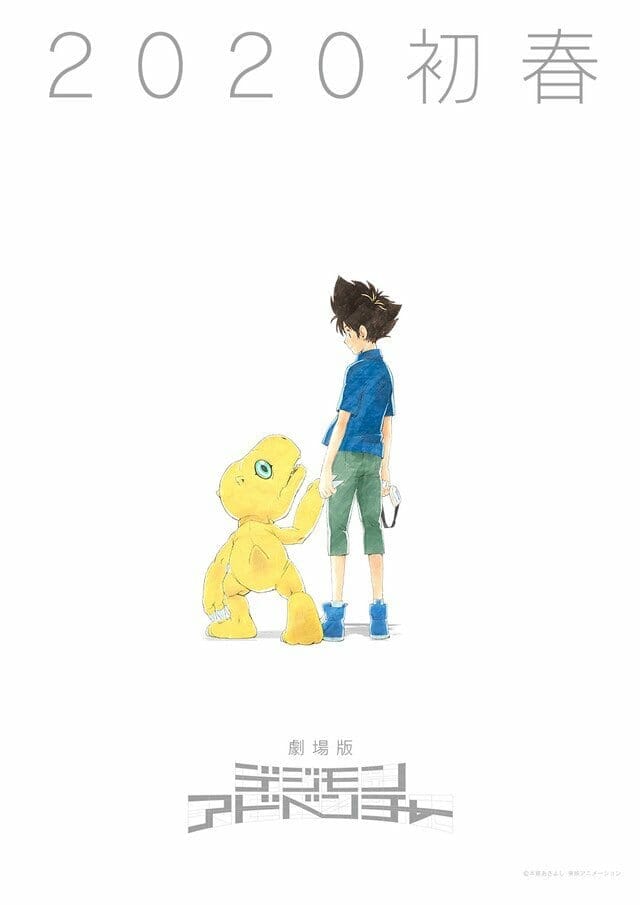 All of the cast members will reprise their roles from the Digimon Adventure tri. movies.
Digimon made its debut in 1997, as a series of virtual pets. The project received a short film on March 6, 1999, titled Digimon Adventure. The film was directed by Mamoru Hosoda (Wolf Children, Mirai of the Future) at Toei Animation, with Reiko Yoshida (K-On!, Girls und Panzer) penning the script.
The film spawned an anime TV series of the same name aired a day later. The show was directed by Hiroyuki Kakudou (Gegege no Kitarō 1996, Yu-Gi-Oh!) at Toei Animation, with series creator Akiyoshi Hongo and Katsuyoshi Nakatsuru providing character designs. Satoru Nishizono (Duel Masters, Welcome to the NHK) was in charge of series composition.
The franchise wrapped up the six-film Digimon Adventure tri. series on May 5, 2018. The project originally began in November 2015. Keitaro Motonaga (Magic Knight Rayearth OVA, Jormungand) was tapped to direct the films, while Yuuko Kakihara (Heaven's Lost Property) served as script supervisor. Character designs were provided by Atsuya Uki (Cencoroll).
Source: Comic Natalie