Happy Sunday, everyone, and welcome to an all-new AniWeekly! It's officially the dog days of summer, which means we're hear to beat the heat with the finest from the news world and the anime blogging community!
Before we begin, though, I'd like to get a bit serious. Last week, France suffered a horrific terror attack on Bastille Day. In the city of Nice, an individual drove a truck through celebrating crowds, killing 84 and injuring 303 along the Promenade des Anglais.
Earlier today in the United States, a lone shooter killed three police officers in Baton Rouge, Louisiana. We'd like to extend our deepest condolences and thoughts to the victims (and their families) of both incidents.
In The News
Blank is back, baby! It's official: a No Game, No Life anime movie is in the works! The news was broken at this year's MF Bunko J Summer School Festival event.
Kuroyukihime makes another grand appearance. Online video service NicoNico started streaming the first seven minutes of Accel World: Infinite Burst. The film will open in Japanese theaters on July 23.
https://www.dailymotion.com/video/x4khcbm_accel-world-infinite-burst-first-7-min-preview_tv
You do not want to feel Guts's Rage! Omega Force's Berserk game is officially coming west! The title will hit North America and Europe this fall.
It's Gonzo, I tell ya! Simply Gonzo! Japanese ad agency Asatsu-DK is looking to purchase anime studio Gonzo. The company kicked off a public offering to purchase shares at 26,819 yen ($252.59 USD) each.
Dubbing deeds, done dirt cheap! (But not really) Funimation unveiled their full Broadcast Dubs lineup for summer 2015. The company will dub 15 shows this season, including Love Live! Sunshine!!, D.Gray-man Hallow, and Handa-kun.
Gotta catch 'em all! Legendary Pictures wants to be the very best, like no one ever was. The Warcraft studio is currently angling to acquire the live-action film rights to Pokémon.
Hero for rent. $50, includes tip. Sega's Rent-A-Hero is finally heading to North America! Kind of! Hot Tub Time Machine director Steve Pink is working on a Hollywood film adaptation as both co-writer and director.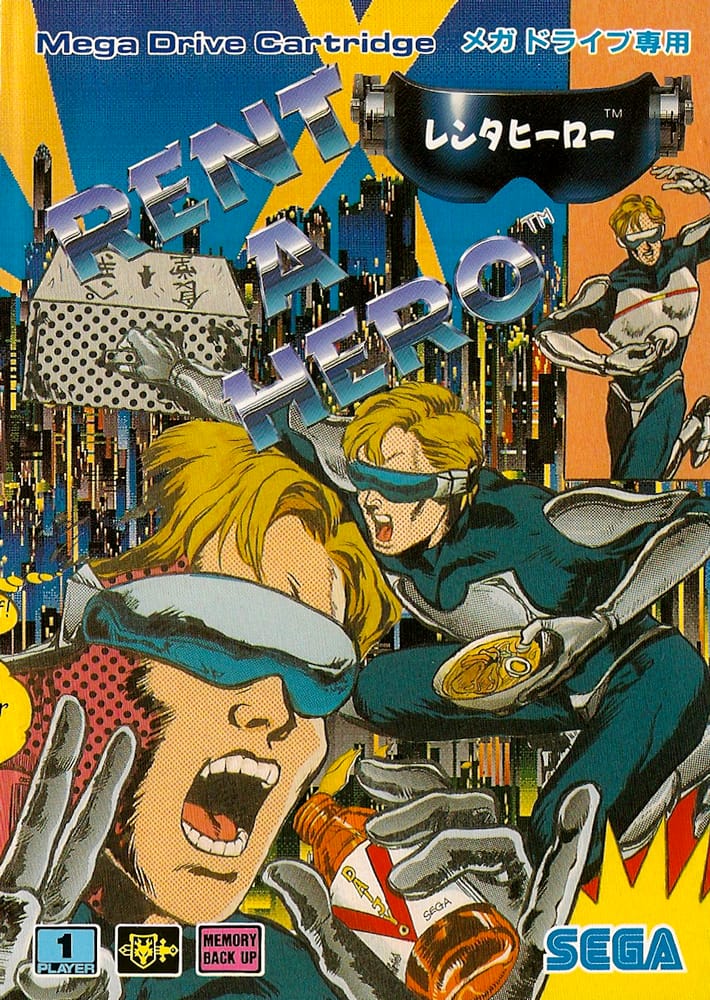 Digivolve into… familiar faces? The first English dub cast members for Digimon Adventure tri. were officially announced! Mona Marshall and Jeff Nimoy will reprise their roles as Izzy and Tentomon, respectively.
From The AniBlogging Community
A truly tough industry, indeed. Elisabeth O'Neill from LittleAnimeBlog.com looks at New Game!, and compares its unique studio setup to the harsh realities of gender representation in the STEM industries.
My hero! (Academia) The folks at Anime Diet had a chance to talk with Kenji Nagasaki and Wakana Okamura, who served as director and producer of the My Hero Academia anime series, respectively.
Orange is the new, well, Orange! Atelier Emily is back, and this time she's set her sights on sci-fi series Orange. Specifically, Emily is taking a close look at the show's visual direction, and how it elevates the title.
Weekly Fun Stuff!
https://www.youtube.com/watch?v=vId9VKsT-uA
Re:Zero has been getting a lot of love from the AMV community, with good reason. The show was a fantastic entry to the spring 2016 season with strong characters and a plot that just drew the viewer into the world itself. A Monologue for the Regenerator by MAD group "Tell Our Story" is a brilliant tribute to the work. The AMV is phenomenal, combining sublime editing with a fantastic musical selection.