Good evening, readers, and welcome to a new AniWeekly! This week, we're bidding farewell to January, and set our sights on Groundhog Day! So join us, again, and again, as we look at the biggest and best from the anime world!
In The News
The Law of Equivalent Exchange takes its toll. Video streaming site Hulu revealed that Fullmetal Alchemist will be delisted from its service starting in march. Fullmetal Alchemist: Brotherhood and film Fullmetal Alchemist: The Conqueror of Shambala will go first, on March 31. The original Fullmetal Alchemist is scheduled to be pulled down at the end of July.
Bye bye, Baccano! Funimation announced that they're losing the rights to Baccano! on February 8. All streams will be pulled, and the company will no longer be able to release DVDs or Blu-Rays for the show.
Simply Cracking! A new 60-second promo video for Mobile Suit Gundam Thunderbolt's second episode hit the web.
Even the brightest stars fade away… King Records announced that they're retiring their Starchild label as of February 1. In its place, the company will launch King Creative Amusement Headquarters.
Have a nice MUSIC! The Show By Rock!! staff unveiled details on the upcoming Show By Rock!! Short!! anime series. The show will kick off this July, with the entire cast and crew from the first season returning to the project.
A tale of a special young lady, pushed to the front lines. The latest volume of the Yōjo Senki light novels confirmed that the title will receive an anime adaptation.
Kenshin, you Bastard!! Kazushi Hagiwara and Nobuhiro Watsuki, who created Bastard!! and Rurouni Kenshin, respectively, are joining forces to craft the character designs for a new anime series. The project, titled Endride, will hit Japanese TV this April.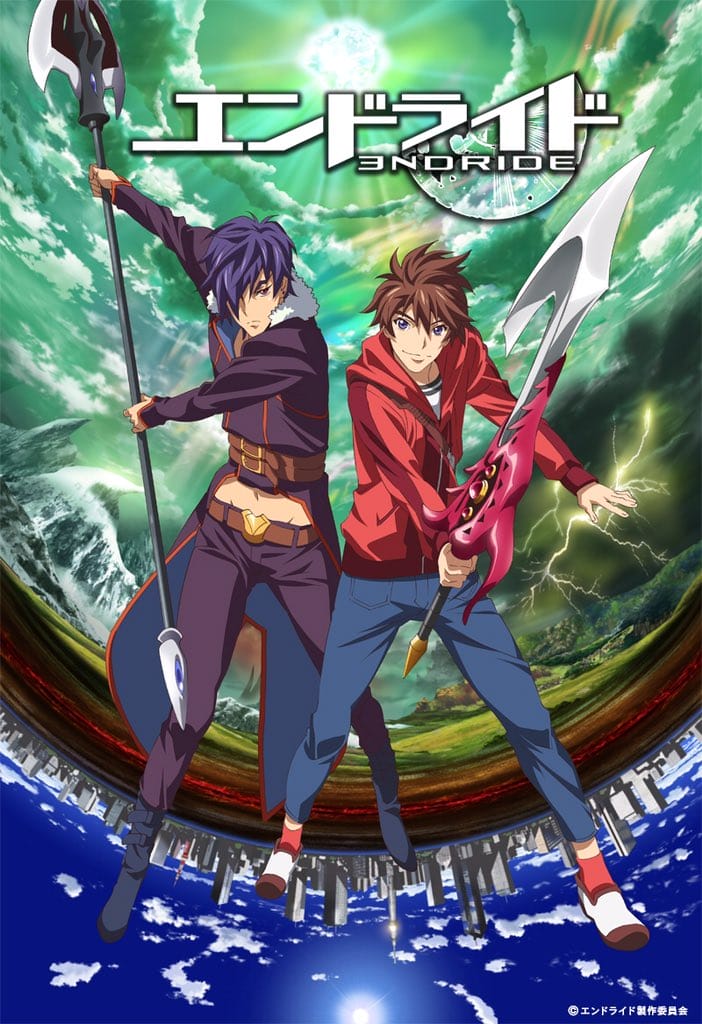 Shiny makeup, it's time to fight! The Sailor Moon Crystal staff members unveield the cast members for the Outer Guardians. Haruka (Sailor Uranus) will be played by Junko Minagawa, Michiru (Sailor Neptune) will be portrayed by Sayaka Ohara, and Yukiyo Fujii will play Hotaru (Sailor Saturn).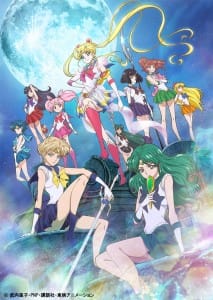 Student Council is back in session! Comedy series My Wife is the Student Council President is getting a second season. As of press time, we don't have a première date.
Goin' into Ghost Mode! Paramount's Ghost in the Shell movie is moving to Paramount. The studio will take over all distribution duties, as opposed to its initial role as international distributor.
Pop in with Popin! Toei Animation revealed that they're working on an original film, titled Popin Q. The film, which is being produced as a celebration of Toei's 60th anniversary, will be directed by Naoki Miyahara (PreCure All Stars DX 3D Theater).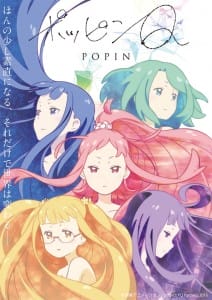 From the AniBlogging Community
So many shows, so little time! L.B. Bryant at Otaku Review published a list of five shows you simply must watch this season. Notable picks include Dagashi Kashi, Erased, and Girls Beyond the Wasteland.
The best cyberpunk has to offer…? Flawfinder of Standing On My Neck openly ponders whether Dimension W, with its flaws, is simply the best cyberpunk anime that we can manage in this post-'80s world.
Let's affiliate sales! Lauren at Otaku Journalist continues her discussion on how to turn a profit on your niche blog. This time, she dives into the ever-so-murky waters of affiliate marketing.
Weekly Fun Stuff!
Great Detective Danny-chu When Nintendo unveiled their Great Detective Pikachu teaser, fans were taken aback by Pikachu's gruff new voice. It's led to a fairly peculiar string of requests for Nintendo to hire, of all people, actor Danny DeVito as the titular Pikachu in the title's English adaptation.
One fan decided to show just how glorious such a world would be. YouTuber Tealhollow1 recut the advert with the gruff actor's lines in place of Detective Pikachu's dulcet tones, with fantastic results.