Happy Sunday, everyone, and welcome to an all-new AniWeekly! The past week has been packed with big news, from a new DanMachi anime project, to Aniplex buying a stake in Madman, to a Sailor Moon musical getting a US run!
From phantom thieves, to future diaries, there's something for everyone to enjoy this time around.
In the News
It's baaaack~! During the "GA Bunko 2018 Happyō Stage" event at Wonder Festival, news broke that Is It Wrong to Try to Pick Up Girls in a Dungeon? is coming back! A movie and a second TV season are both in the works.
Slaying Goblins for fun and profit. During the same event, GA Bunko revealed that Goblin Slayer is getting an anime TV series, as well. White Fox will produce the show, which will star Yuichiro Umehara as the titular Goblin Slayer.
The zodiac's back for more! If slaying goblins or the Hestia Familia weren't enough, GA Bunko also revealed that a new Etotama anime is in the works! Seriously, this was a packed event.
Stark, raving mad investments! Aniplex Inc. acquired a minority stake in Madman Entertainment. Madman agreed to issue additional shares on November 15, and provided a minority to interest to Aniplex.
In the name of the moon~ The official Sailor Moon website reported that musical show Sailor Moon -Le Mouvement Final- will get a theatrical run in the United States. More than 40 theaters will carry the show.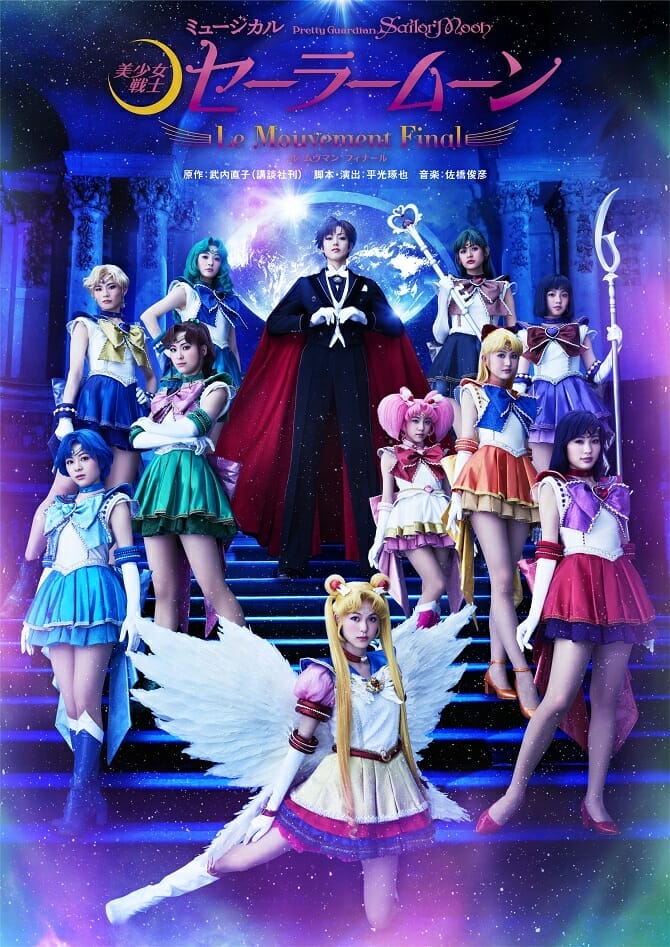 Big shoes to fill… Toei announced that Aya Hisakawa will be the new voice behind Dragon Ball's Bulma. She will succeed the late Hiromi Tsuru, who held the role since the original Dragon ball premiered in 1986.
Big money! Big prizes! I love it! A recent report in The Hollywood Reporter, er, reports that Crunchyroll has contributed more than $100 million to the anime industry in royalty payments in its ten years of operation.
Aincrad's looking a little more red, lately. In an interview with Collider, live-action Sword Art Online writer and executive producer explained that Netflix purchased the show. She also confirmed that "Kirito and Asuna will be played by Asian actors."
Dananana nananana BATMAN! A new trailer for Batman Ninja hit the web, along with the show's English dub cast. Roger Craig Smith will play the caped crusader, while Tony Hale gives life to The Joker. Tara Strong will return to voice Harley Quinn and Poison Ivy.
It's not a game… I'm not a robot AI challenging you! Aniplex of America announced that they picked up the North American rights to Persona 5 The Animation.
The *bleep*-ky Mouse Protection Act! The Japanese government aims to amend the nation's copyright laws. The government is making moves to extend the lifetime of copyright protection from 50 to 70 years after the creator's death on works like music and novels.
Additional Rendering Time Needed. Fox delayed the release date for Alita: Battle Angel. The film was pushed back to December 21, from a previously-planned July 20 launch.
Keep the diamond ready, 'cause we'll be back. During a concert event, Ace of Diamond lead Ryota Ohsaka confirmed that the show will return. Er… eventually.
It's gonna be the future, soon! Variety reports that GKIDS licensed Mamoru Hosoda's Mirai no Mirai movie. The company scooped up the theatrical rights for the United States.
Lies of love. The core staffers were officially unveiled for the Love to Lie Angle anime. The series will be helmed by Miss Bernard Said director Hisayoshi Hirasawa at Creators in Pack.
From the AniBlogging Community
An absolute must-read. Anime Feminist's Caitlin Moore recently had the opportunity to interview Sayo Yamamoto (Yuri!!! on ICE, Michiko and Hatchin). The conversation, which covers Yamamoto's career, is engaging and insightful, and definitely a must-read for fans of all stripes.
Weekly Fun Stuff!
With the Olympics upon us, this one just feels like a "must." We've posted about Russian figure skater Evgenia Medvedeva previously when talking about her Tokyo World Trophy competition appearance. However, she's been working the magic of Sailor Moon before and since, merging her stunning skills with the dazzling anime franchise. This week, we're taking a look at her performance at the 2017 World Team Trophy, which really captures the essence of Takeuchi's classic.
Our Supporting Lovelies
The following patrons help to keep us talking nerdy to you:
Hera's Helpers
Nerdy Talkers
Cave
Mike Ferreira
Lauren Orsini
Lydia Rivers
Renfamous
You can help support Anime Herald, and get access to weekly behind-the-scenes articles for just $1 a month, through Patreon.