Welcoem, readers, to an all new AniWeekly! After a short Thanksgiving break, we're back to talking nerdy to you every Sunday. This past week's been filled with surprises, with lost classics returning to market, shocking sales milestones, and much more.
That said, join us, as we look at all the awesome anime content that's fit to read, this week!
In The News
Another Gundam finds its way to the Absolution. Toonami announced that they will air Gundam Unicorn RE:0096. The series will kick off on January 7, at 1:00AM.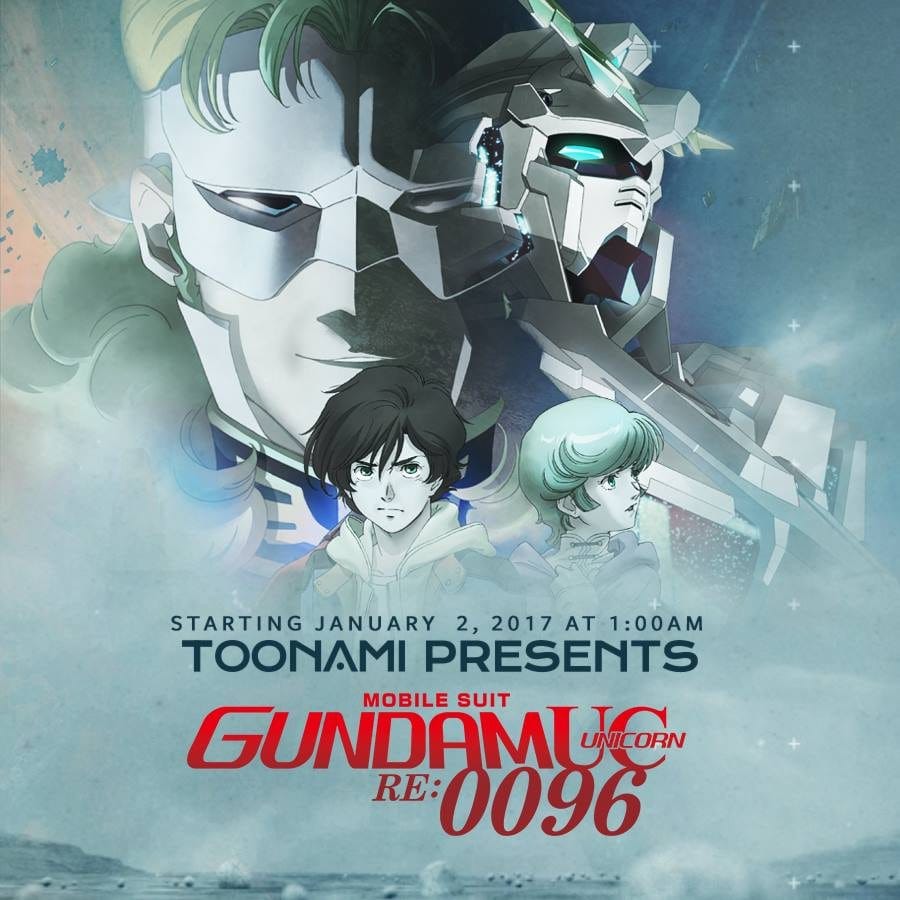 The Disappearance of Haruhi Suzumiya has reappeared! FUnimation announced that they licensed The Disappearance of Haruhi Suzumiya. The film will hit DVD and Blu-Ray in the first half of 2017.
What's Your Name? Well, it's a film that… Makoto Shinkai's Your Name. has officially raked in 19.4 billion yen ($170,800,207.78 USD) in box office revenues, making it the third highest-grossing anime film in Japan. The feature surpassed Princess Mononoke's 19.4 billion yen take, and sits just behind Howl's Moving Castle's 19.6 billion yen earnings.
Baki, get ready for your next challenge! Weekly Shonen Champion magazine announced that Keisuke Itagaki's Baki manga will receive an anime adaptation. The show will adapt the "Most Evil Death Row Convicts" arc.
Lace up your shoes, and get on the field! The first promo video for My Hero Academia's second season hit the web. The 30-second trailer features a brief build-up, before cutting to a shot of the main characters in their sports team uniforms.
The Elrics are on their way. We just need to wait a bit longer. At a live stage announcement at the Tokyo Comic-Con, the cast and crew of the live-action Fullmetal Alchemist movie revealed that the film is slated to open in December 2017.
Goemon's journey is sure to be a bloody one, indeed. A new promo video and visual for Lupin the IIIrd Chikemuri no Ishikawa hit the web. The 30-second teaser features a brief glimpse of the film in action.
Crrrrrrrrrrrrush! Discotek announced that they rescued the licenses to both Crusher Joe: The Movie and Crusher Joe: The OVAs. Discotek will release the film on DVD in early 2017.
Kyoko's Revenge just grows stronger and stronger! Pied Piper announced that they will dub the ending themes for Skip Beat! as part of their English adaptation. Previously, the company stated that they were unable to dub the endings due to licensing issues.
In addition, Pied Piper released a short teaser for the show which previews the new dub and opening theme Dream Star.
Farewell, giant Gundam. We'll miss you. Bandai announced that they will be dismantling the life-sized Odaiba Gundam on March 5. The statue, which has been in numerous locations since 2010, will be removed from its spot outside of DiverCity Tokyo.
This is an Eva-sized lawsuit, for sure. According to the Mainichi Shimbun, Studio Khara filed a lawsuit against Gaianx, alleging unpaid royalties. Khara seeks 100 million yen in the suit.
According to the filing documents, Khara and Gainax entered into an agreement, which would have Gainax pay Khara royalties from income received on works and properties that Gainax co-founder and Khara founder Hideaki Anno contributed to. Khara alleges that Gainax delayed paying said royalties.
Luna Nova Magical Academy is accepting enrollments. The official Little Witch Academia TV series website updated with a new trailer, as well as a confirmation that the show will première on January 8.
Thus begins the great content trade of 2016. Funimation announced that they will remove eleven subtitled shows from their FunimationNow service. The list of titles includes Cowboy Bebop, Psycho-Pass, and Heroic Legend of Arslan.
Ai-yi-yi-yi-yi! IGN's Snapchat account posted a pair of concept art pieces for the 2017 Power Rangers movie, which depict the new design for Alpha 5.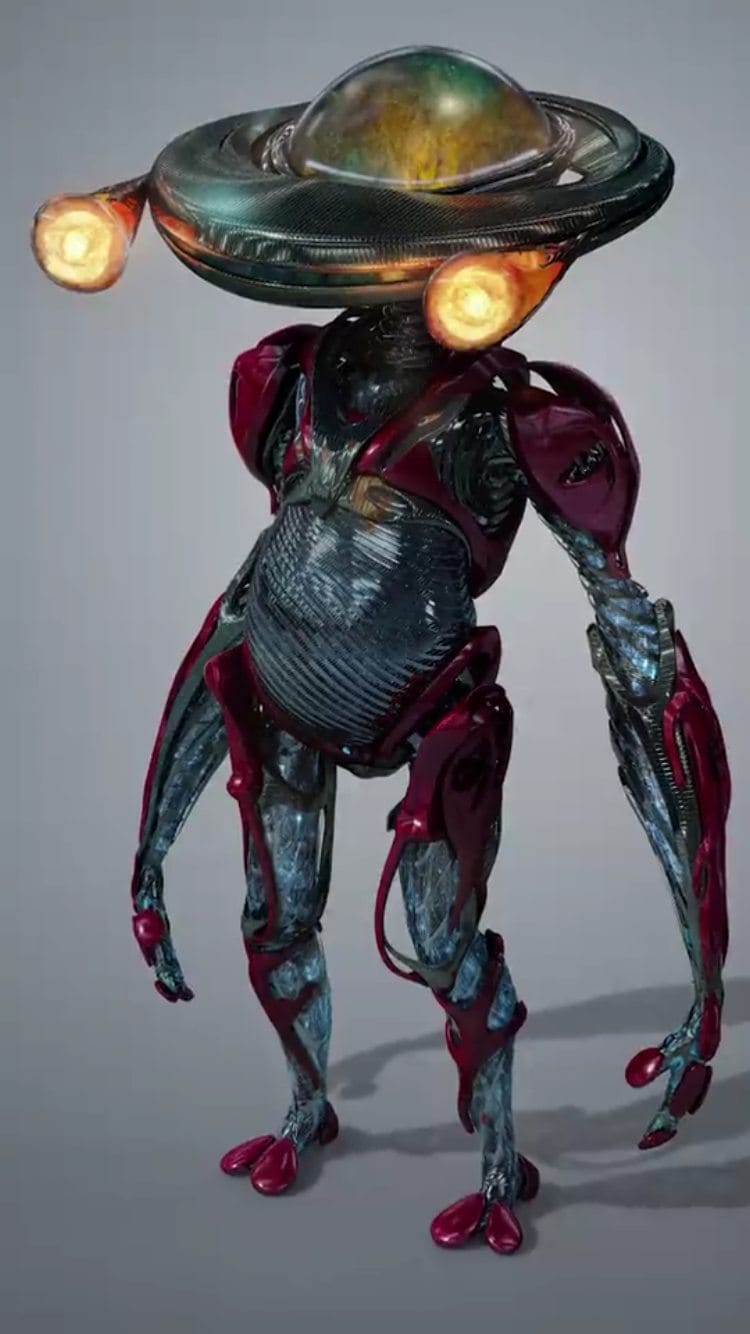 Fake idols, real feels. Fictional talent agency Tsukino Talent Production held a fan event, where they announced that four of their groups will star in an anime TV series. The show, titled TsukiPro the Animation, will follow the daily lives (and the drama comes with it) of groups SolidS, Quell, SOARA, and Growth.
From The AniBlogging Community
Please don't call this a "Bu Bu." Atelier Emily continues her deconstruction of Flip Flappers, as she takes a close look at the ubiquitous, albeit annoying robot Bu.
Weekly Fun Stuff!
Sound! Euphonium is a series that's gained ardent fans with its gorgeous aesthetic and touching tale that perfectly captures the pains of high school life.
The show's newest season features a catchy, peppy intro that has had a few fans humming to the beat. Or, in the case of YouTubers AnimeSongCollabo, playing along! The group posted their cover to the theme earlier today, and it is nothing short of fantastic.