Happy Sunday everyone, and welcome to an all-new AniWeekly! This week has been filled with big reveals, and even bigger surprises as the industry pulled all the stops out. This time around, we're talkin' baseball and idols, while big players make major moves in the industry.
More important, this week is Valentine's Week, which means that love is in the air. Whether you're spending the day with a special somebody, or just heading to Animate for some free chocolate and Persona 5 atmosphere, we hope you have a great time!
In the News
Try not to squee. Anime has made its entry at the Olympics! During the Pairs Figure Skating, short event, Miu Suzaki and Ryuichi Kihara put forth a presentation that would have anime fans everywhere letting out a small, silent cheer. The duo put on a stunning show, set to Yuri's theme from hit anime Yuri!!! On ICE.
We don't need to go on a trip. We'll just wait for Killer B to come to us. A new dub trailer for B: The Beginning hit the web. The promo should look familiar to folks who saw the subtitled teaser that hit on January 25.
Big things afoot under the polar bear branding. Corus Entertainment announced that their subsidiary, Nelvana, will partner with Sumitomo Corporation. The organization joint venture will work to produce "anime properties with international appeal," with the goal being the creation of an original anime project for North America. The group will also join forces with Former Cartoon Network President and COO Stuart Snyder and Aikatsu! creator Shigeki Fujiwara.
Are you ready for some baseball?! A new trailer and visual, along with several cast members were confirmed for upcoming baseball anime Gurazeni. Notable castings include M.A.O. as Yuki and Daisuke Namikawa as Tokunaga.
I get by with a little help from my friends… A new trailer for the Aikatsu Friends! anime hit the web, which introduces the major characters and voice actors. Akane Matsunaga will star as Aine Yūki.
A new challenger steps into the ring. Four new cast members were announced for the upcoming Megalobox anime, each of which received a short introduction teaser. Notable roles include Shiro Saito as Gansaku Nanbu and Nanako Mori as Yukiko Shirato.
So Honey, just show me, the power you have in yourself ! A new trailer, plus the main voice cast for Cutie Honey Universe were officially unveiled. Maaya Sakamoto took the lead role as Honey Kisaragi, as well as the main Cutie Honey form.
A sad farewell to an industry legend. Aoni Production founder and president Susumu Kubo passed away. He was 82. Aoni Production is a major player in the Japanese industry, with legends like Masako Nozawa (Dragon Ball's Goku), Ai Nonaka (Madoka Magica's Kyōko Sakura), Toshio Furukawa (Dragon Ball's Piccolo), and Tohru Furuya (Dragon Ball's Yamcha) under their representation.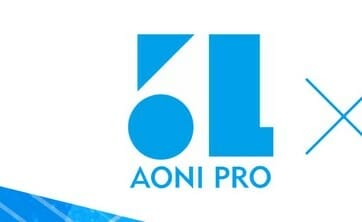 Hello? Hello! Ah! Ya! Are you the person in charge of the universal city hall? Big Comic Spirits magazine announced that Etsuko Mizusawa's Moshi Moshi, Terumi Desu. will receive an anime adaptation.
Looking for group. The main staff members, along with a TV spot and key visual for Sword Art Online Alternative Gun Gale Online were officially unveiled. Masayuki Sakoi is directing this project at Studio 3Hz.
Before you ask, this isn't Star Fox. A new trailer for Starwing Paradox hit the web, which introduces the concept and cast. The four-minute teaser was animated by Sunrise.
Studio Ponoc's new-age classic returns to theaters. Online ticket seller Fandango, along with the Fathom Events website, began listing a second theatrical run for Mary and the Witch's Flower. According to Fandango, the film will be shown on February 24 and 26.
Yeeeeah… about that. Crunchyroll parent Ellation issued a formal statement regarding controversial comments by Recovery of an MMO Junkie Director Kazuyoshi Yaginuma.
Just don't call it Mushi-shi. Yaoyorozu and Kemono Friends anime director announced that they're collaborating on a new anime TV series. The new project, titled Kemurikusa, will adapt Tatsuki's self-produced anime project of the same name.
We, everybody, we're all ruffians. A new visual, plus eleven cast members for Hisone to Masotan were officially announced. The series will star Misaki Kuno as Hisone.
Big shake-ups in Bandai Namco. Bandai Namco Holdings announced that they're restructuring their subsidiaries. Most notable are the formation of Bandai Namco Arts from a merger between music label Lantis and Bandai Visual, and a vast expansion of Sunrise's overall scope.
From the AniBlogging Community
A first for us! We normally don't highlight stuff from the big outlets, but this is too amazing to share. Anime News Network's chronicling of recent statements by Recovery of an MMO Junkie director Kazuyoshi Yaginuma is too good to pass up. Seriously. Read it.
Translation trickery is no joke. Ogiue Maniax takes a look at Little Witch Academia, and the little quirks that have arisen in Netflix's translation for the title.
Darling in the FloraXX. Atelier Emily returns with another floral analysis of DARLING in the FRANXX. This week, she takes a look at the meanings behind the blooms that appear in Episode 5.
Weekly Fun Stuff!
This week's WFS comes courtesy of everyone's favorite dragon maid. YouTuber Ninja Sen3.14 put together a charming take on the old Google ads, which really just captures the feel of these ads perfectly, while retaining the general adorable quirkiness of KyoAni's modern classic.
Our Supporting Lovelies
The following patrons help to keep us talking nerdy to you:
Hera's Helpers
Nerdy Talkers
Cave
Mike Ferreira
Lauren Orsini
Lydia Rivers
Renfamous
You can help support Anime Herald, and get access to weekly behind-the-scenes articles for just $1 a month, through Patreon.